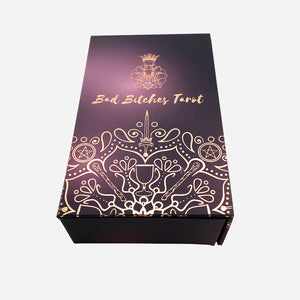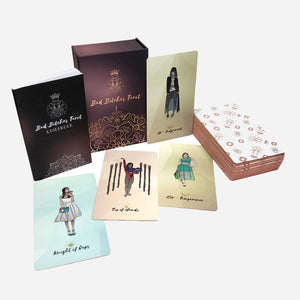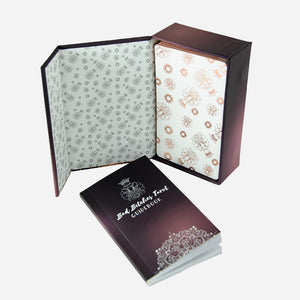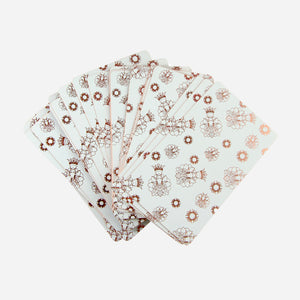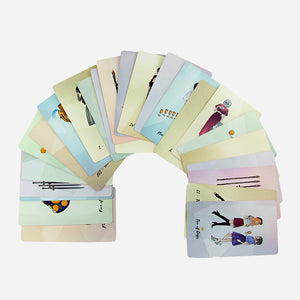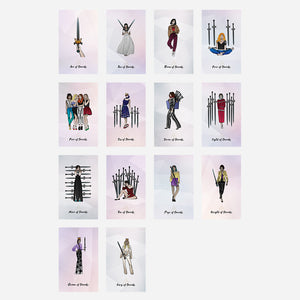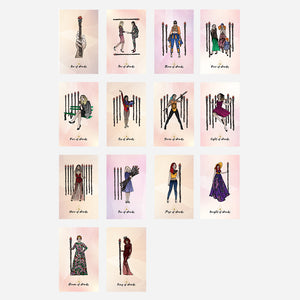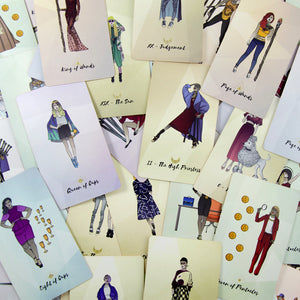 Bad Bitches Tarot Card Deck & Guidebook Platinum Package
The Bad Bitches Tarot is a 78 Card Tarot deck and guidebook for empowered women who want to awaken their inner strength, courage, wisdom and spirituality in their readings.

This is a modern Tarot deck that carries the spirit and symbolism of more traditional Rider-Waite-Smith decks.

The cards use a luxurious 350gsm card stock and feature rose edging and a rose gold gilded stamp design on the back. It comes with a clamshell keepsake box with a gilded rose gold stamped design and 100-page mini guidebook that fits right inside.

The guidebook has Bad Bitch interpretations for each card including standard and reversed meanings and additional interpretations for the areas of love, career, and finance. There are also five Tarot spreads so you can use your deck straight away.
Plus, an exclusive Ethony.com bonus!
Since I first released the Bad Bitches Tarot people have asked how they could bring the sass of the cards into their readings. With this second edition, I'm also including a 10 part video course called How to Read Tarot Like a Bad Bitch.

The course will be sold on Tarot Readers Academy for $29 but will be free for anyone who buys from The Bad Bitches Tarot from my online store only.

The modules in this course include:
Reading with sass, but also class
How to activate your BBT cards maximum sassiness
How to deal with negative nellies, naysayers, and nasty people as Bad Bitch reader
The Tarot Court Bad Bitches personalities
The Fool's Journey from the perspective of a Bad Bitch
The Bad Bitches emotions - The Cups
The Bad Bitches mind - The Swords
The Bad Bitch's dolla dolla bills - The Pentacles
The Bad Bitch's Mojo - The Wands
Bonus Bad Bitch Tarot Spreads
RETURNS

Changed your mind? We will be happy to receive returned products if they are unopened and undamaged within 30 days of purchase.

SHIPPING

For our US customers, we ship with FedEx which will arrive in 1 - 4 business days. For international customers, we have varieties shipping options available.