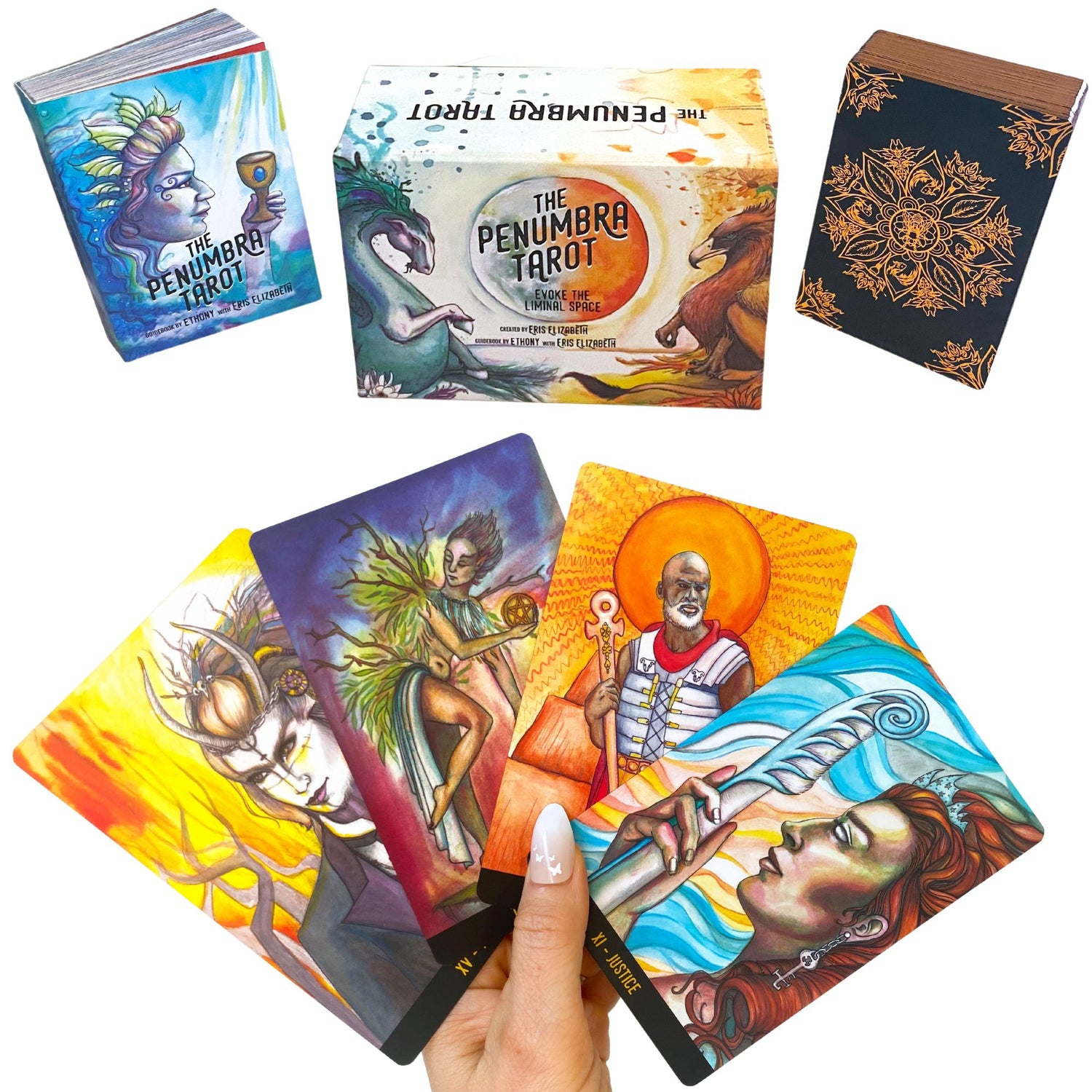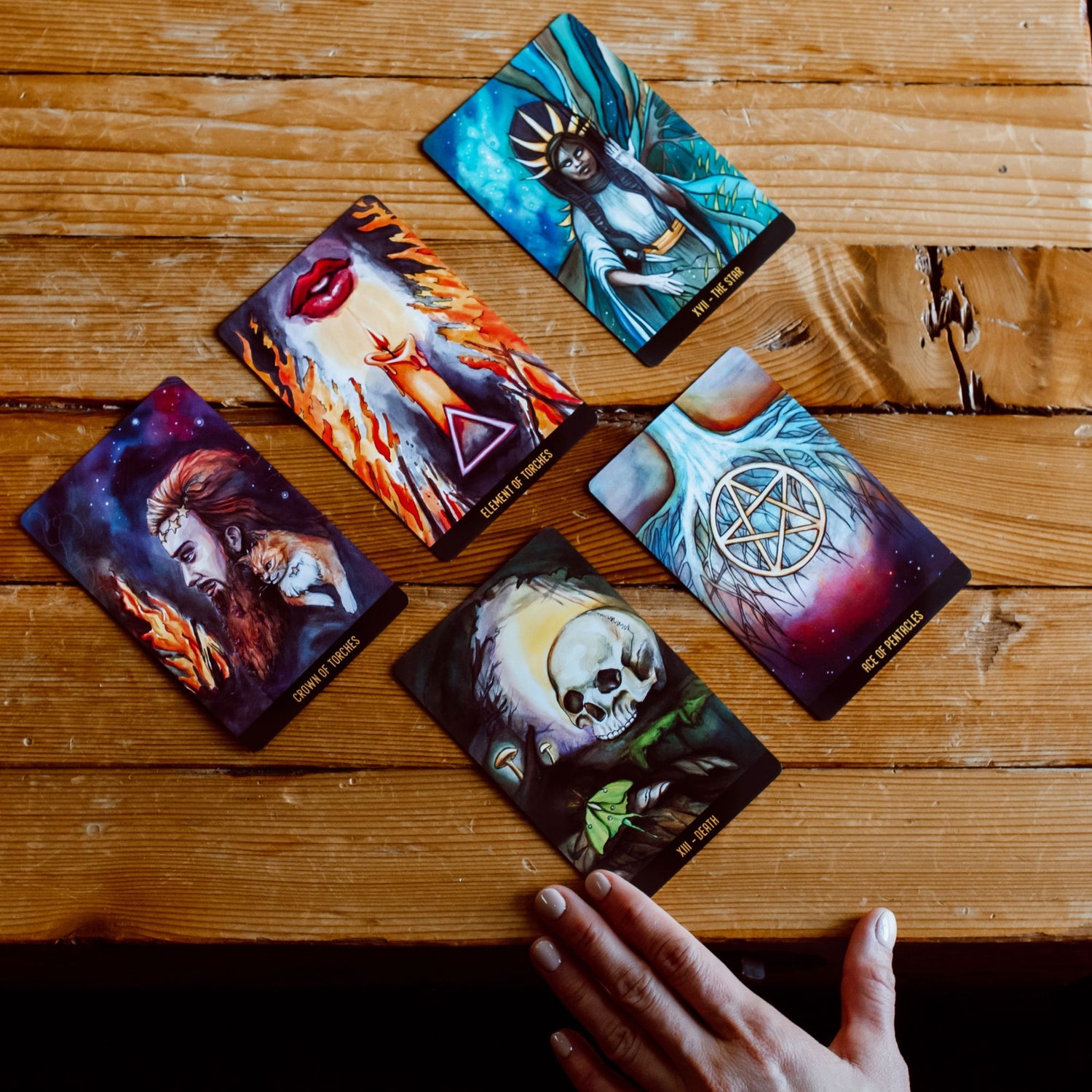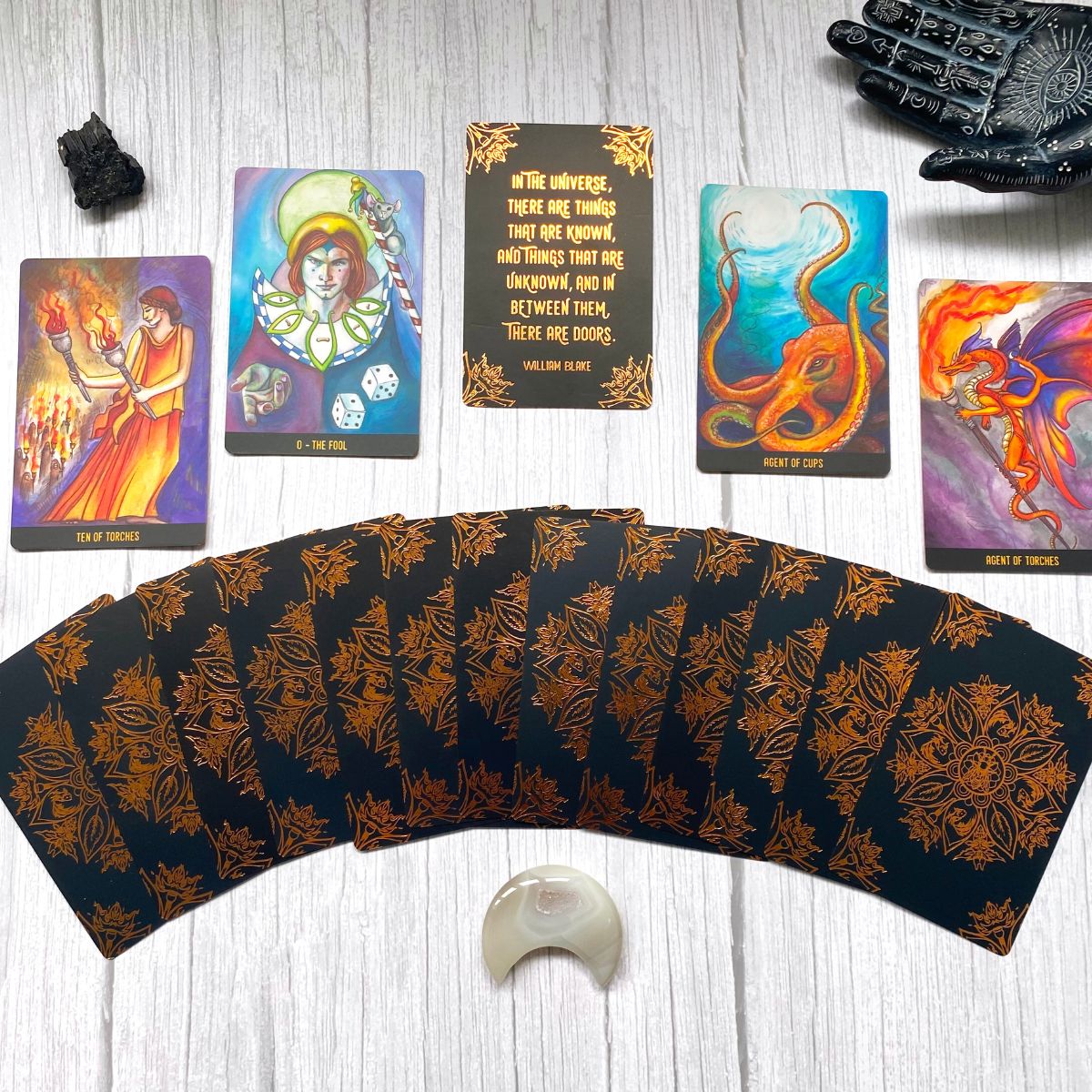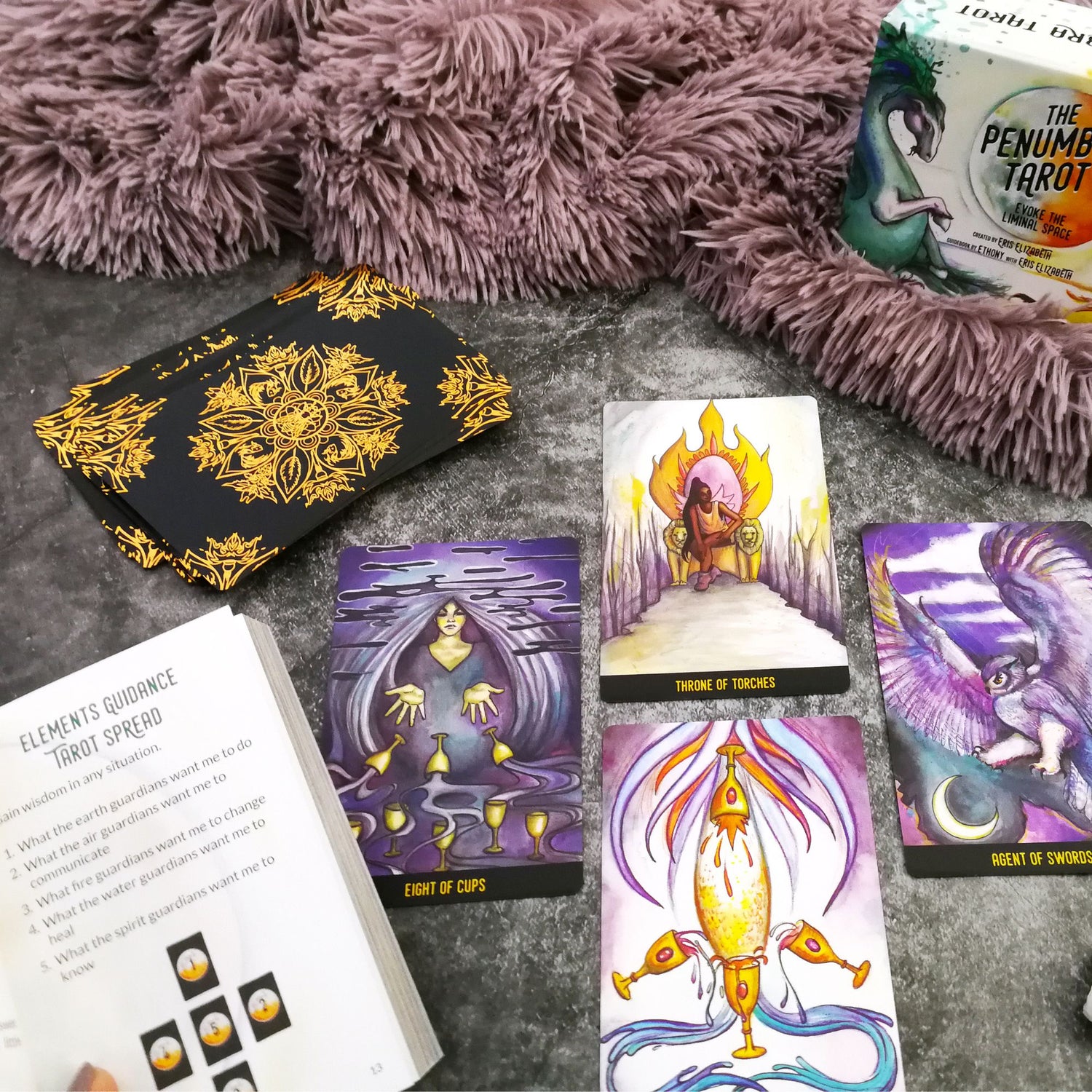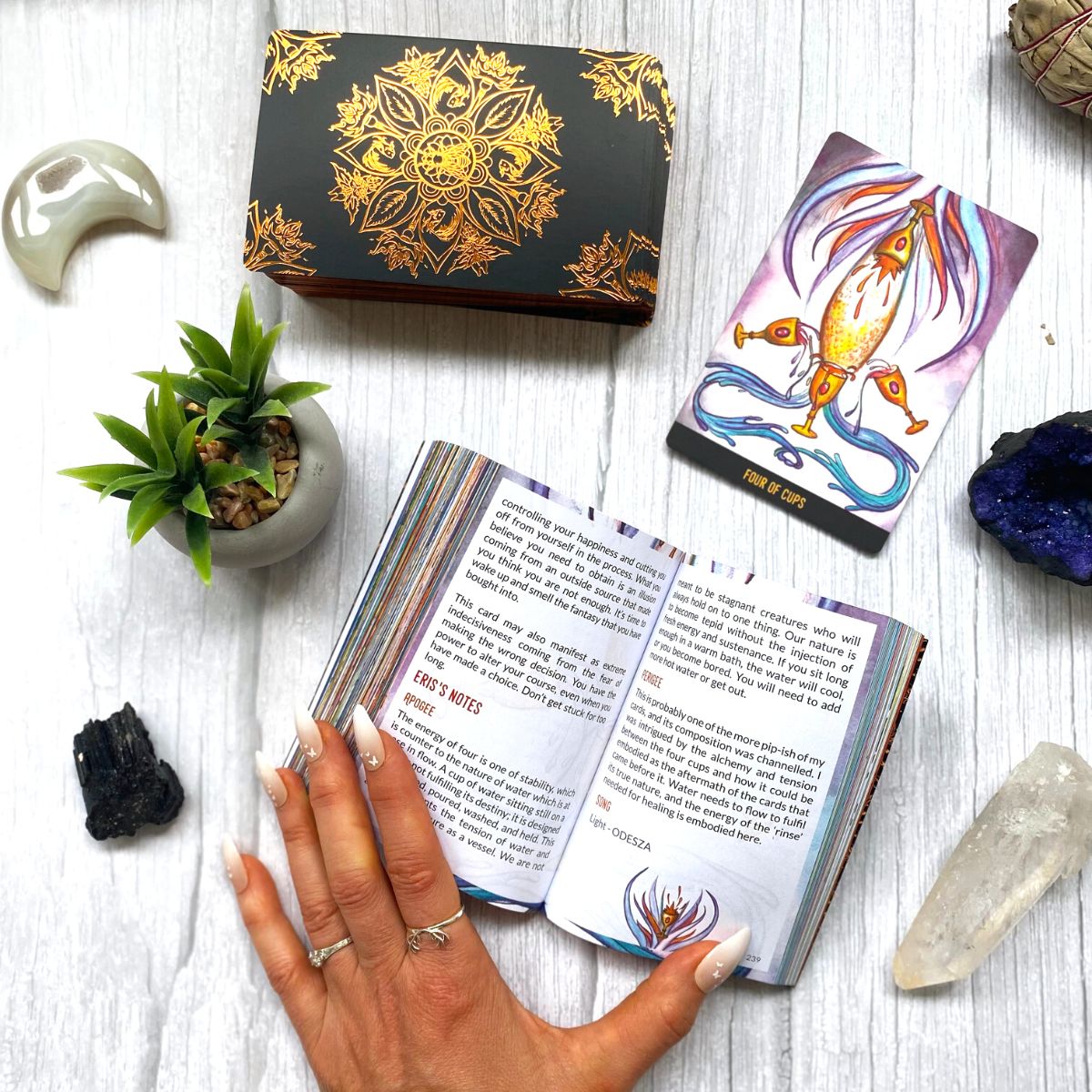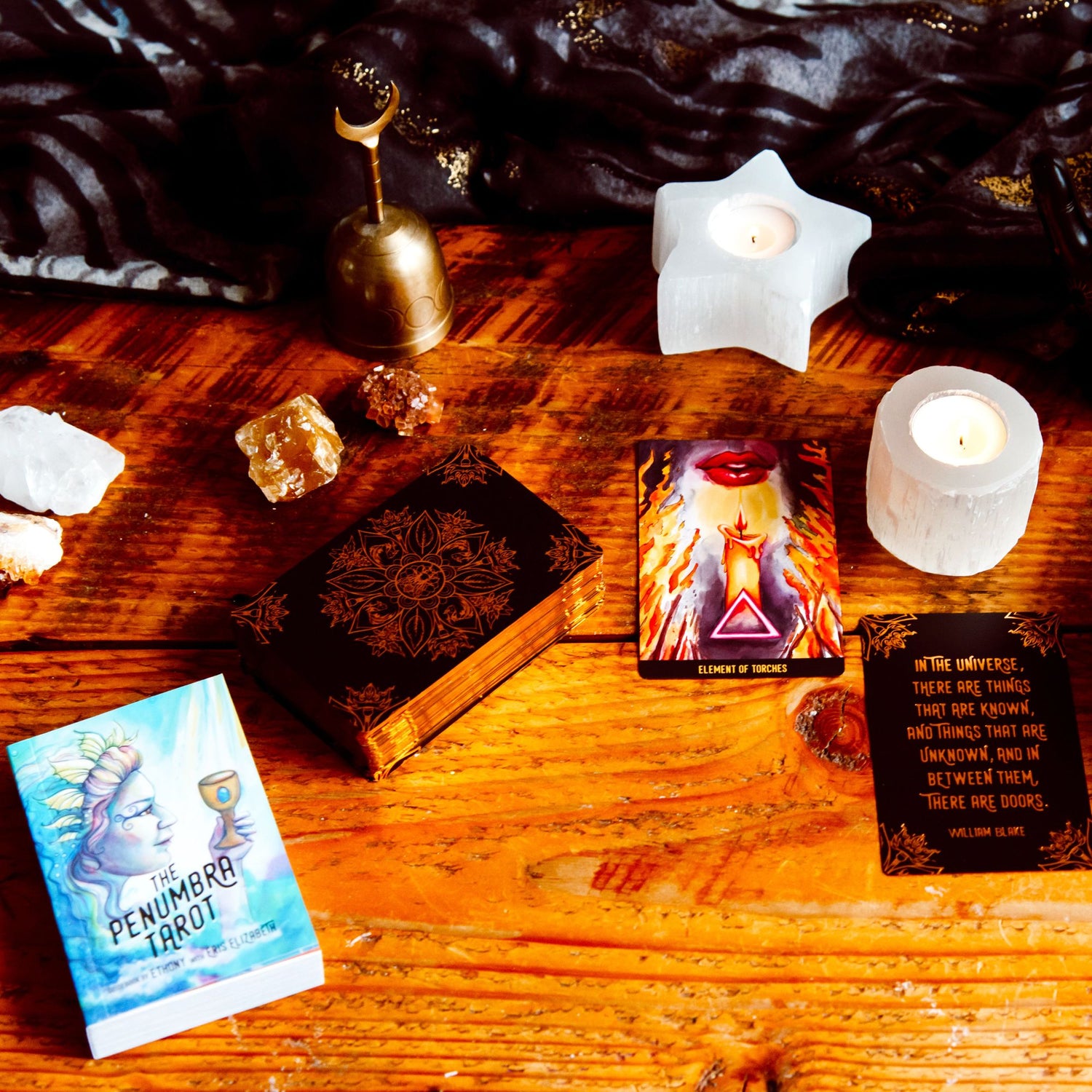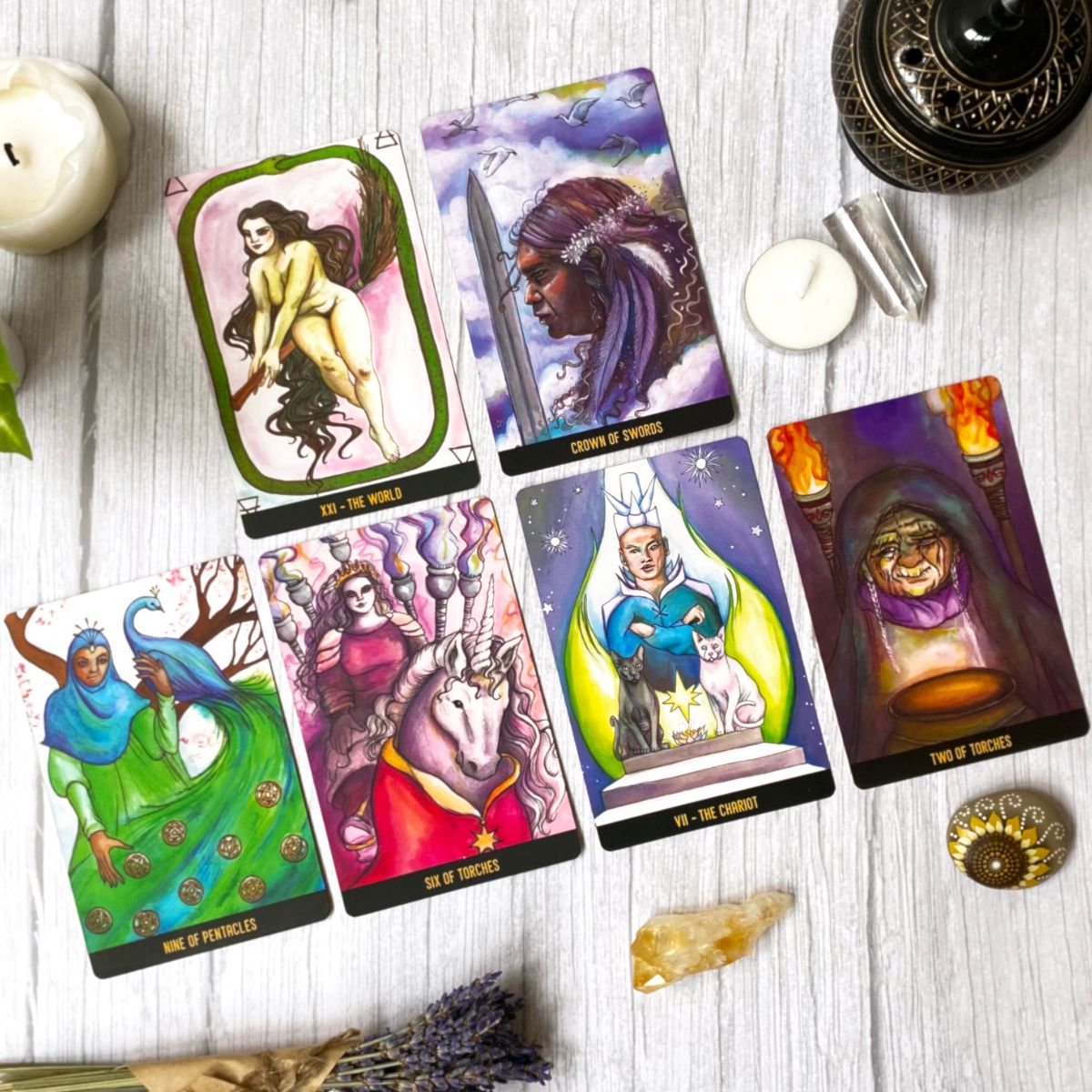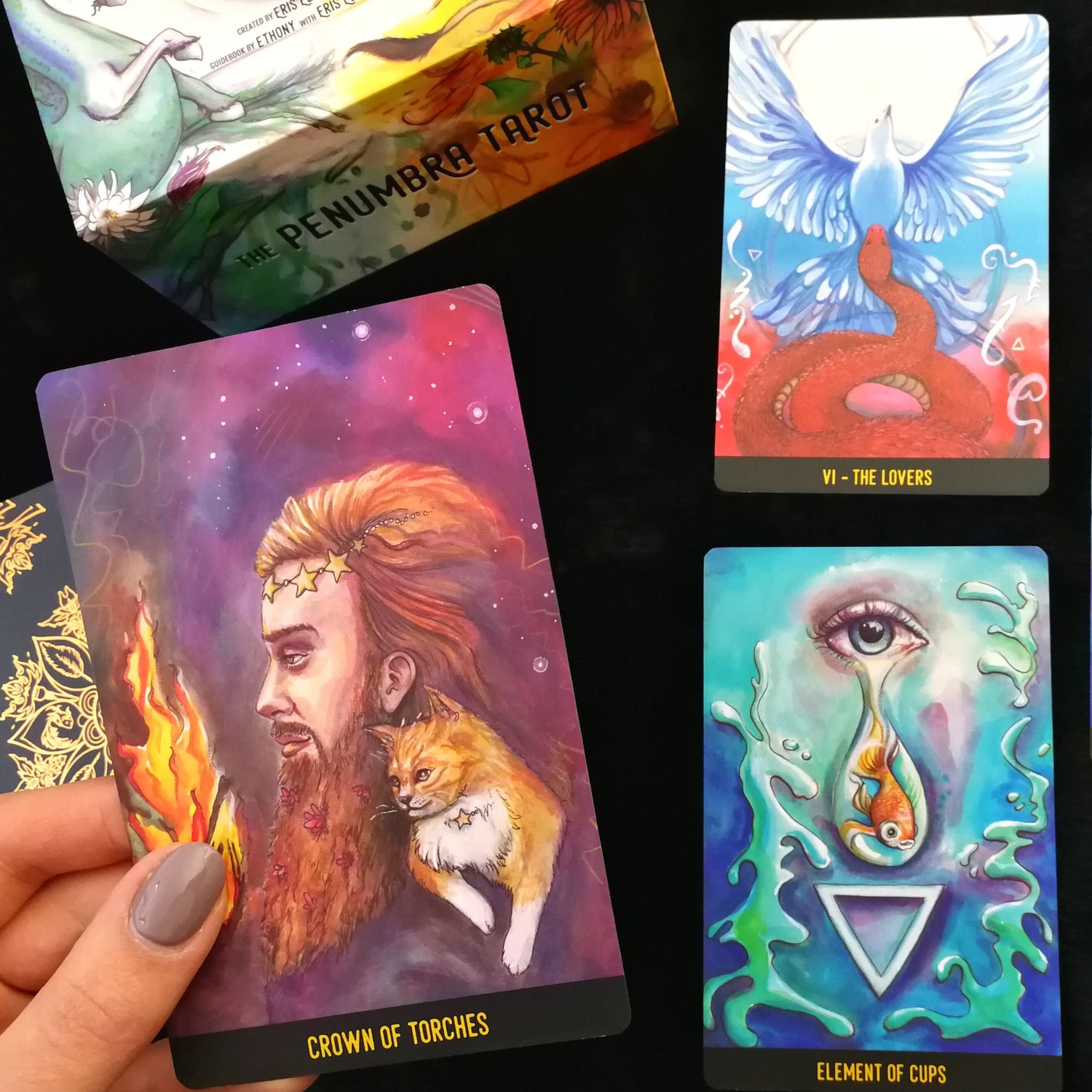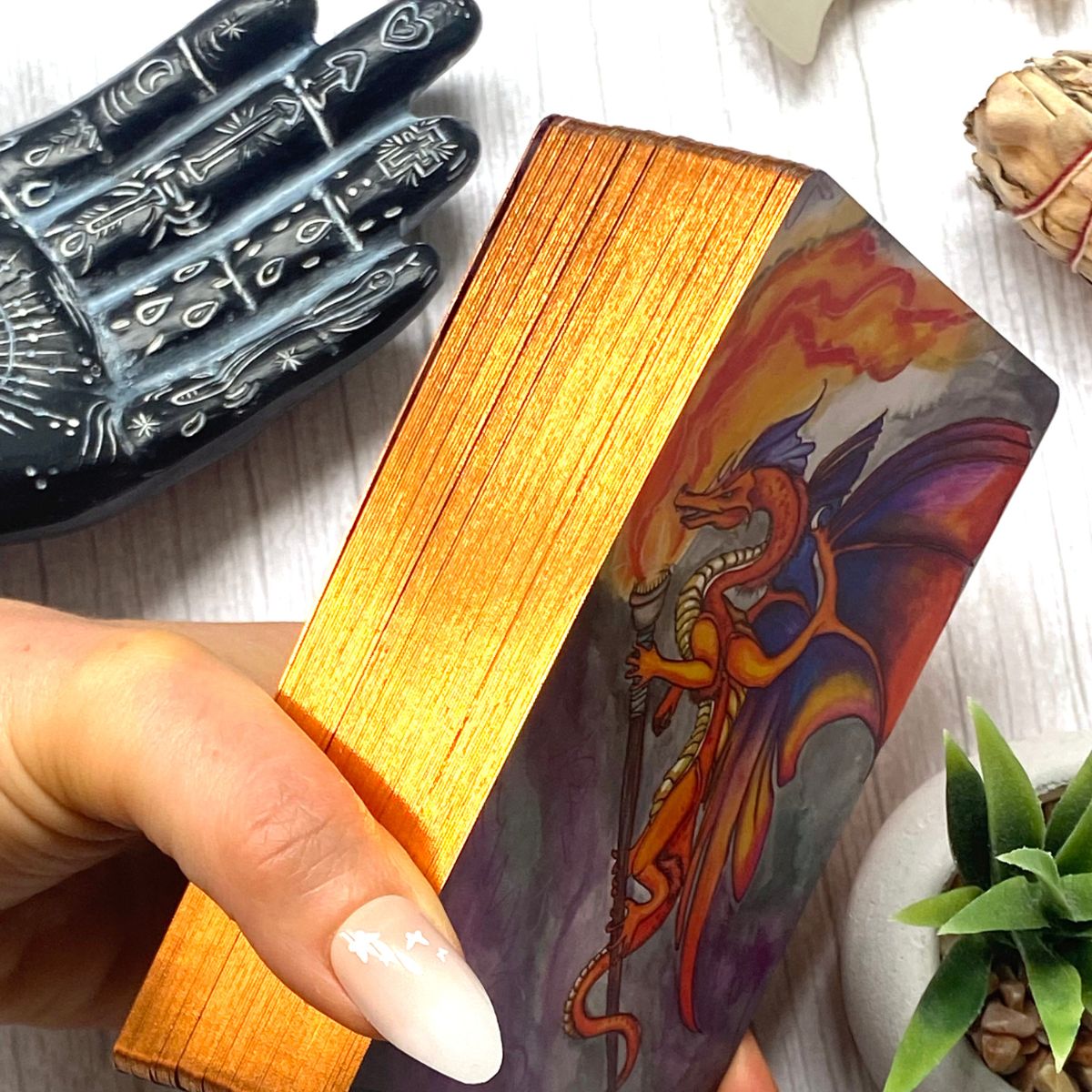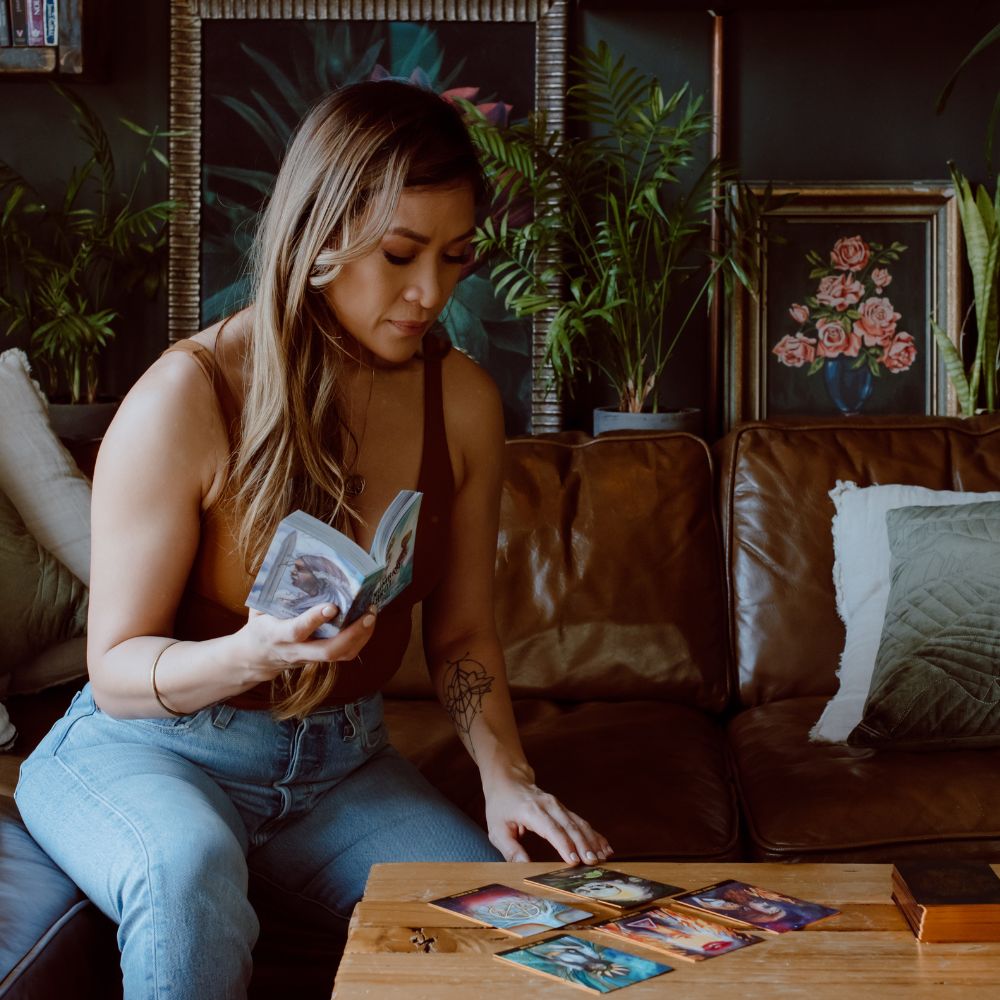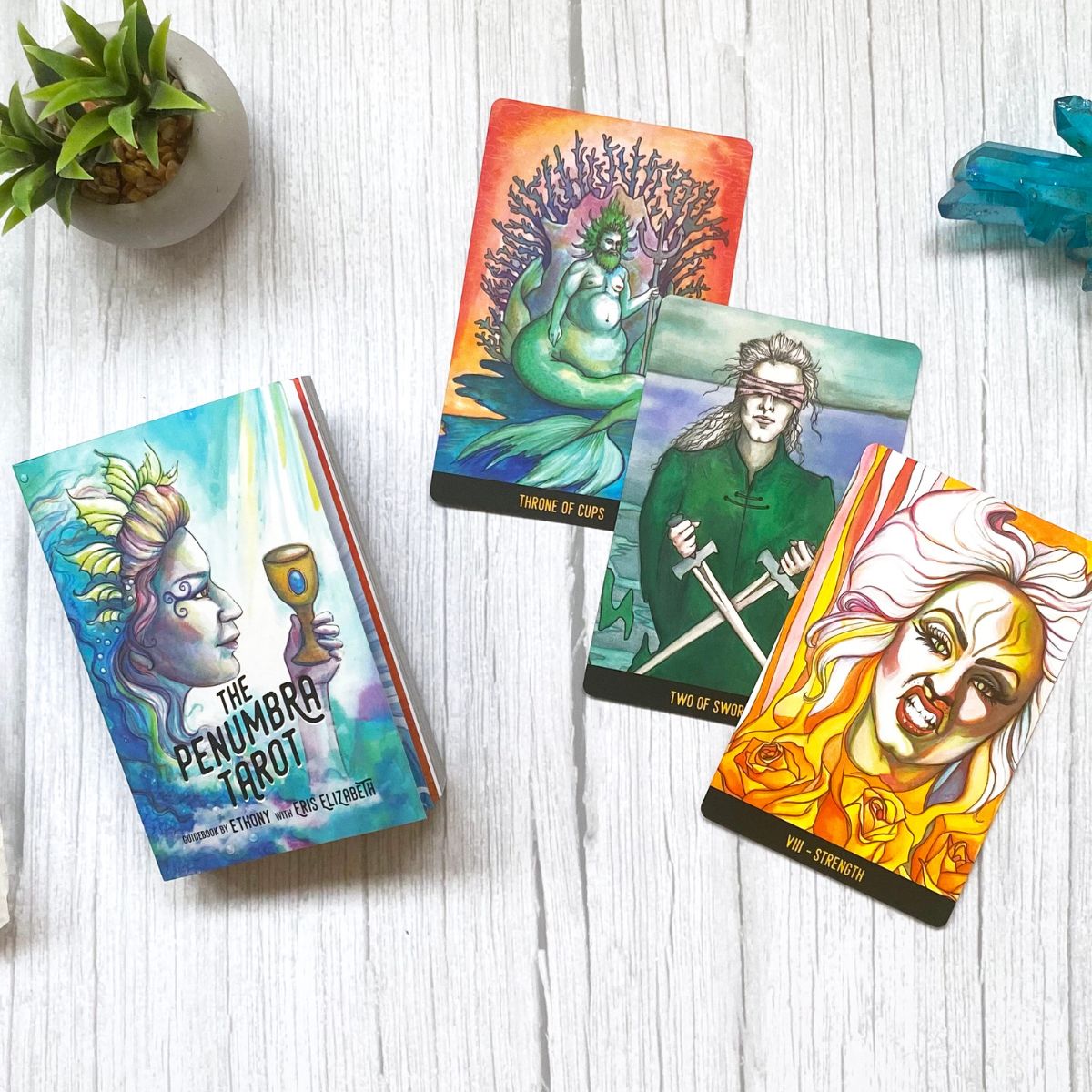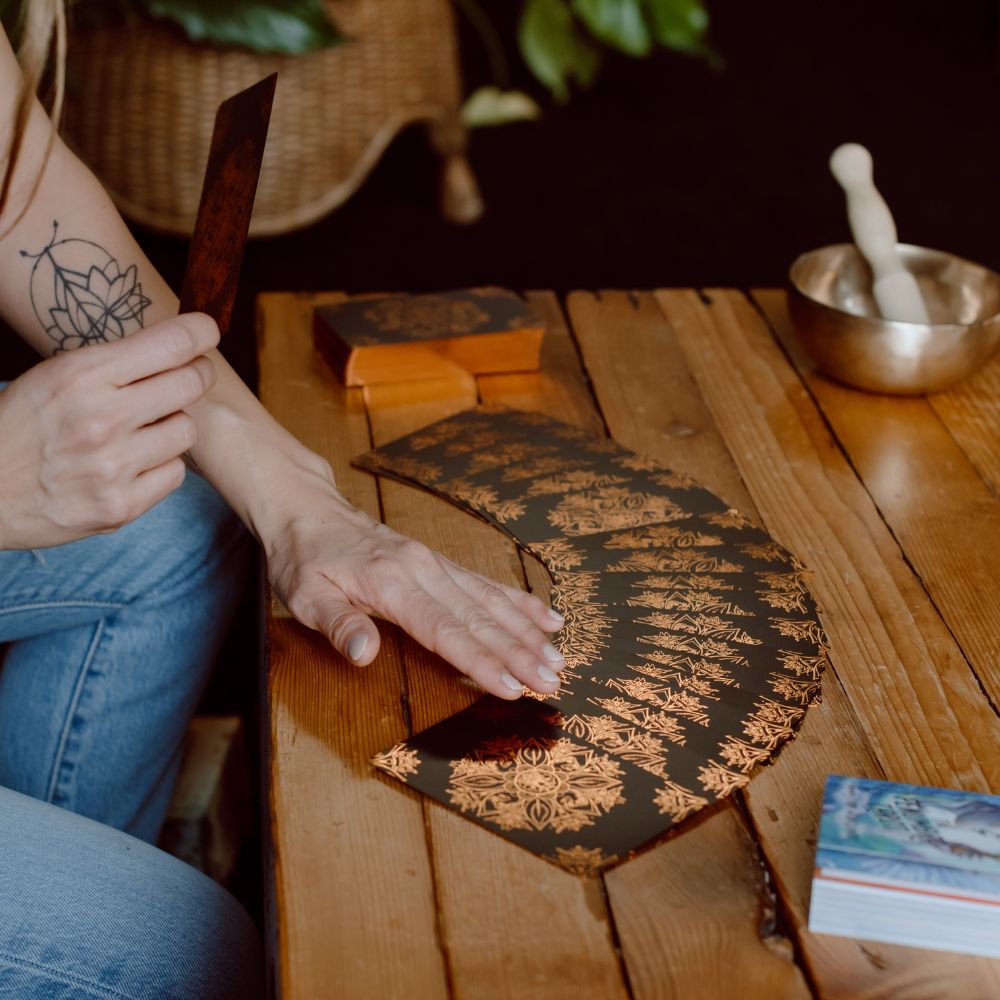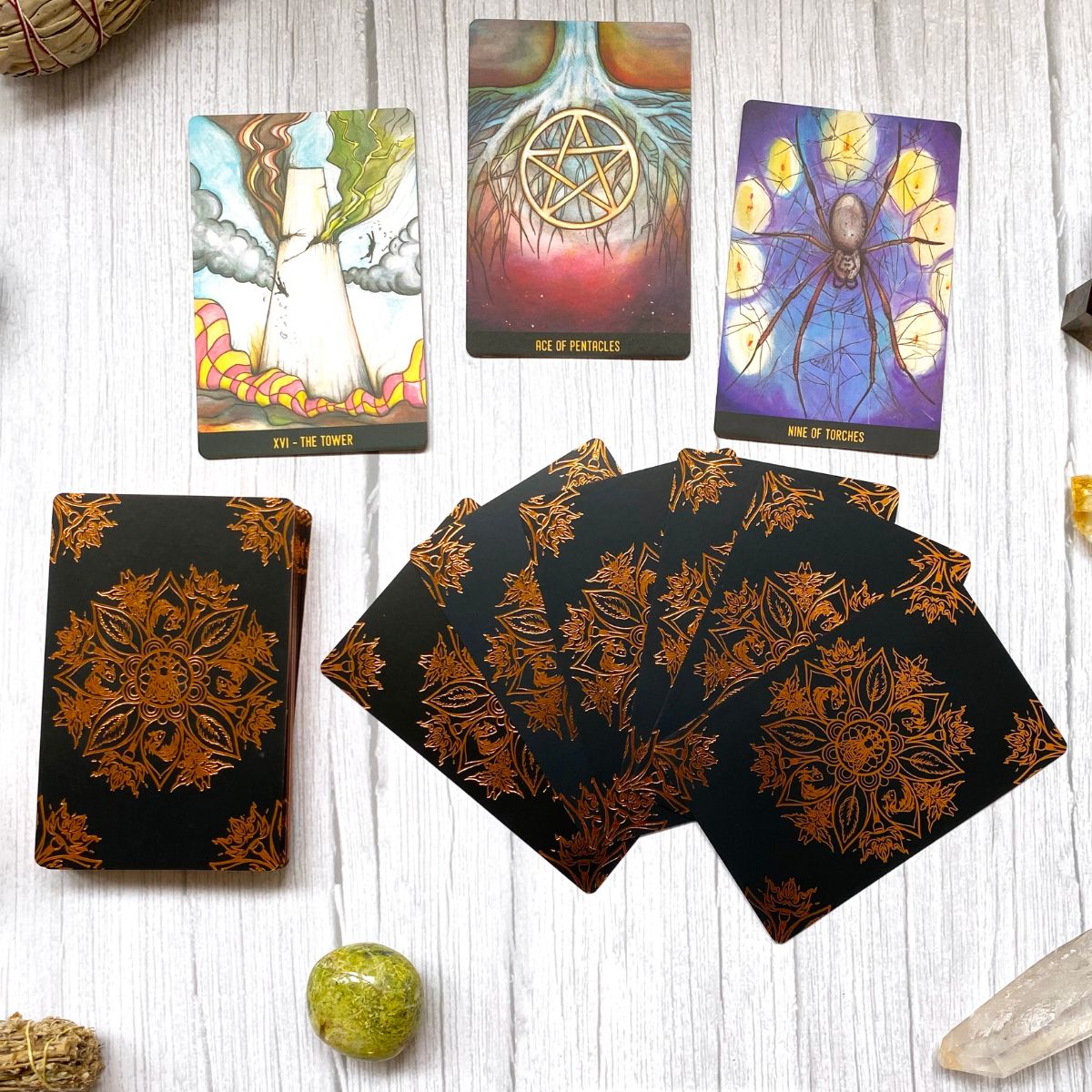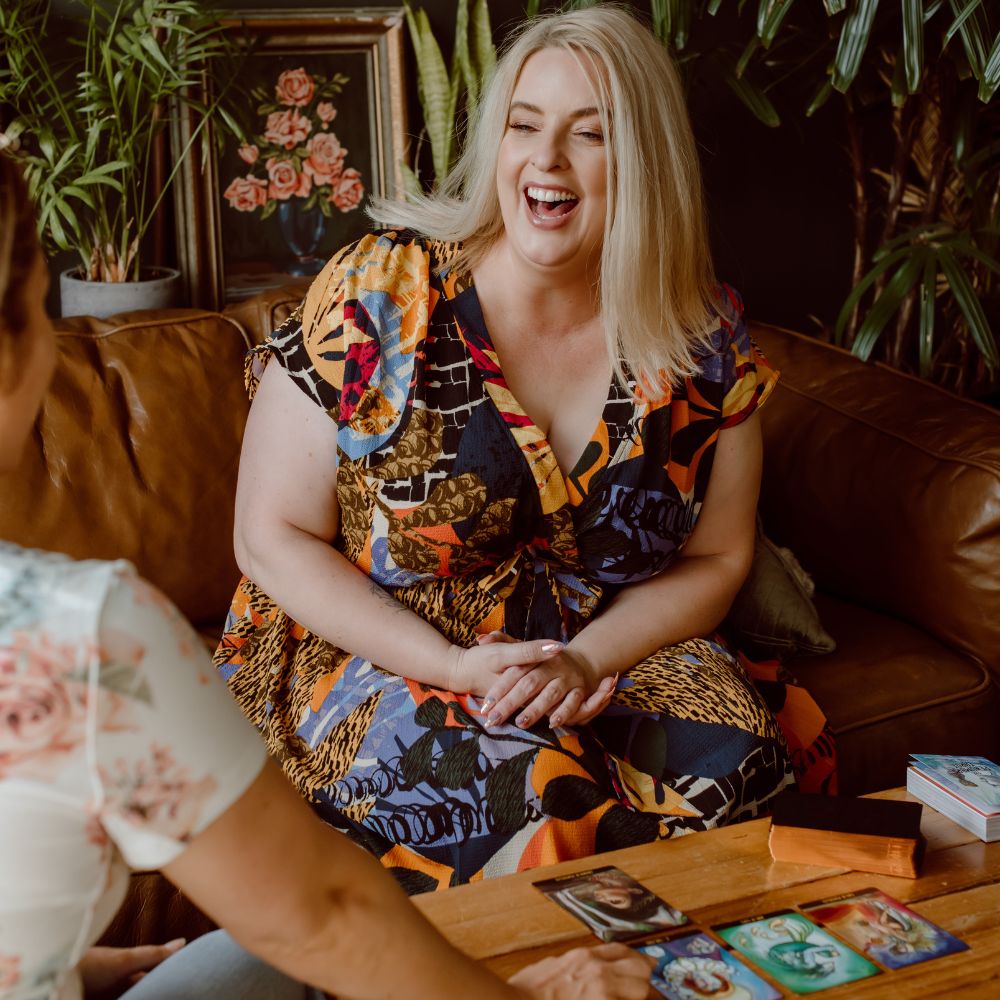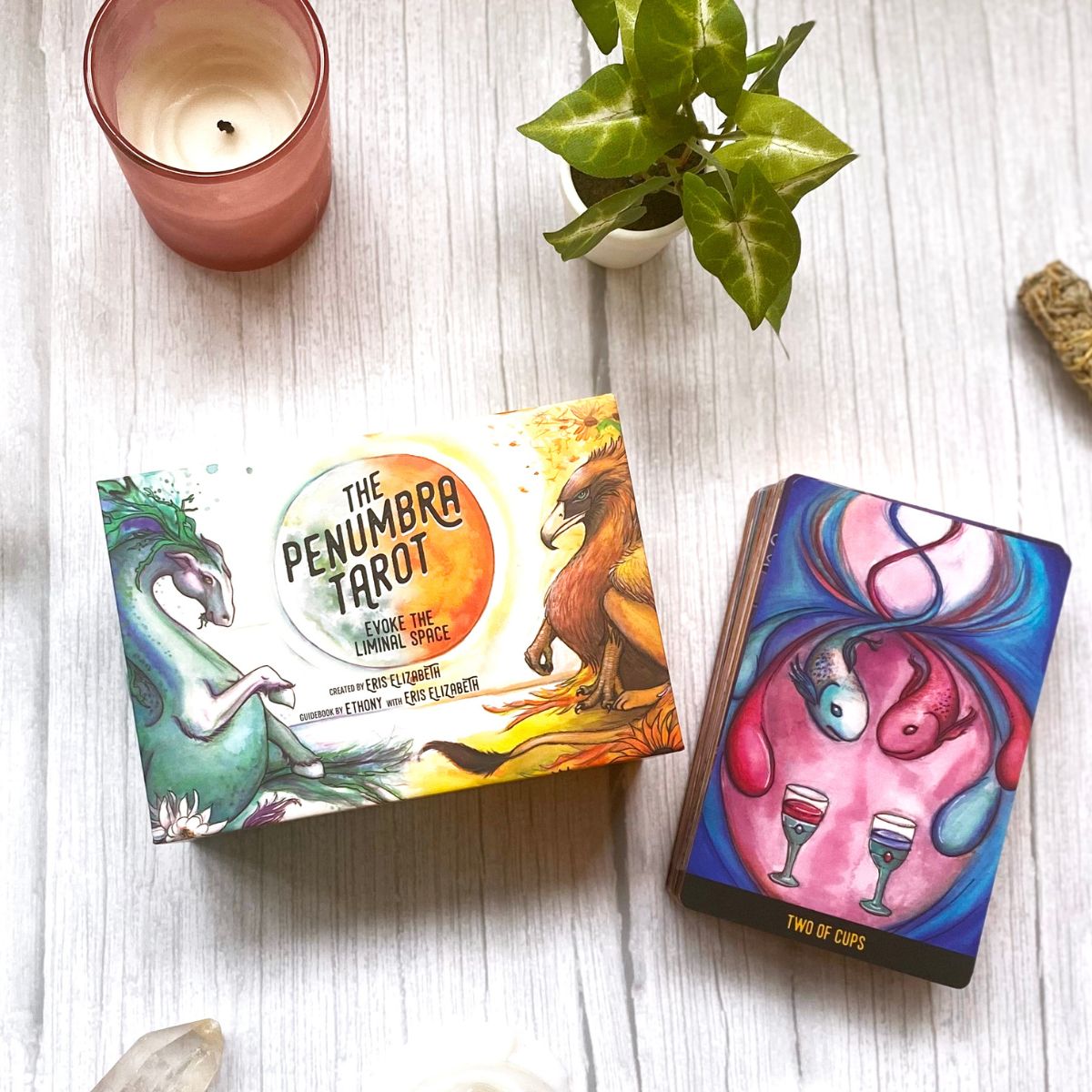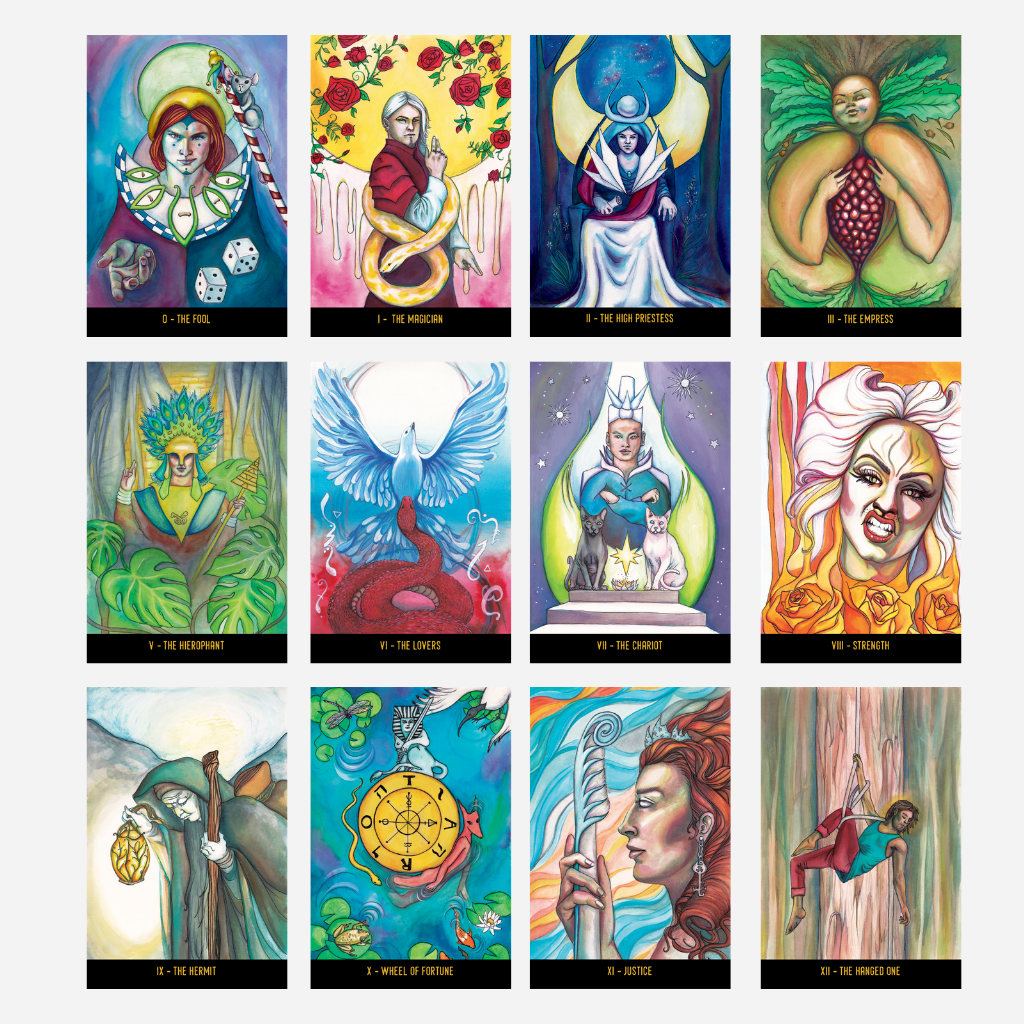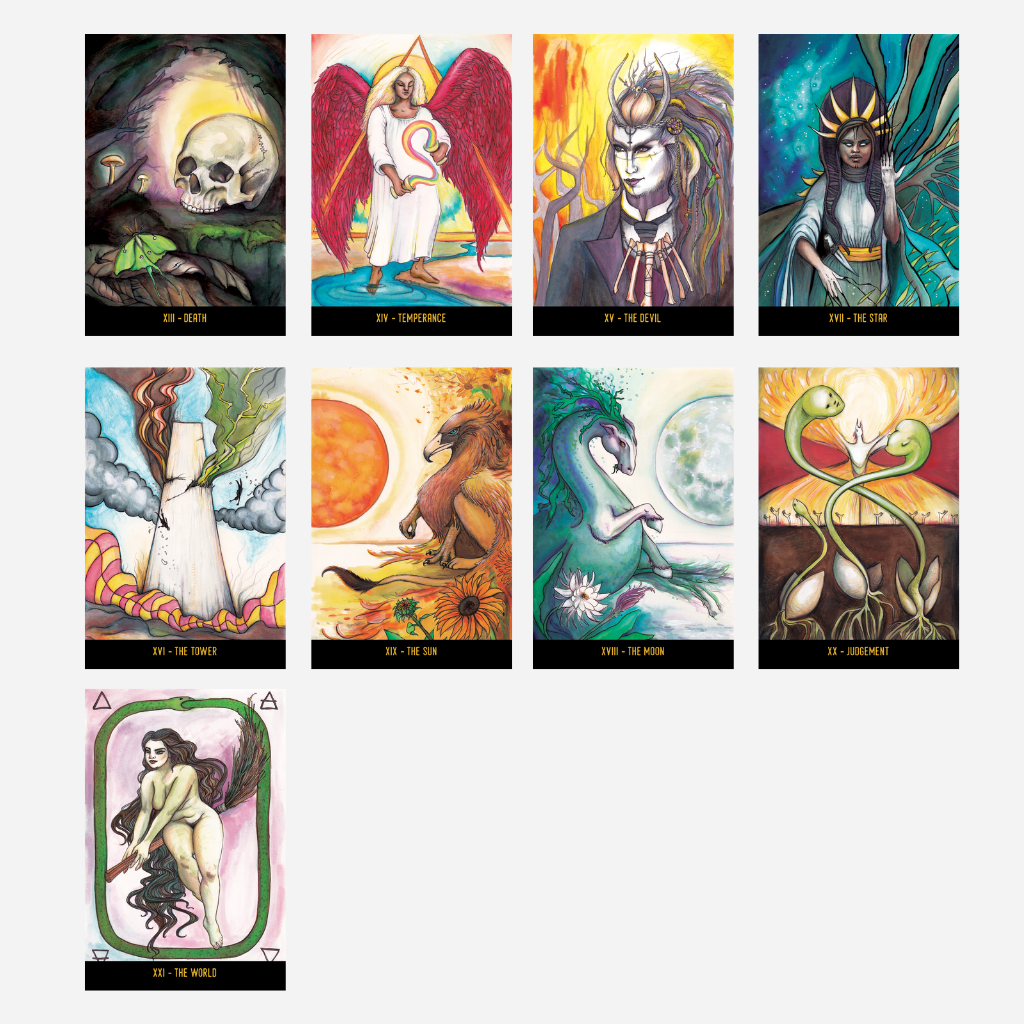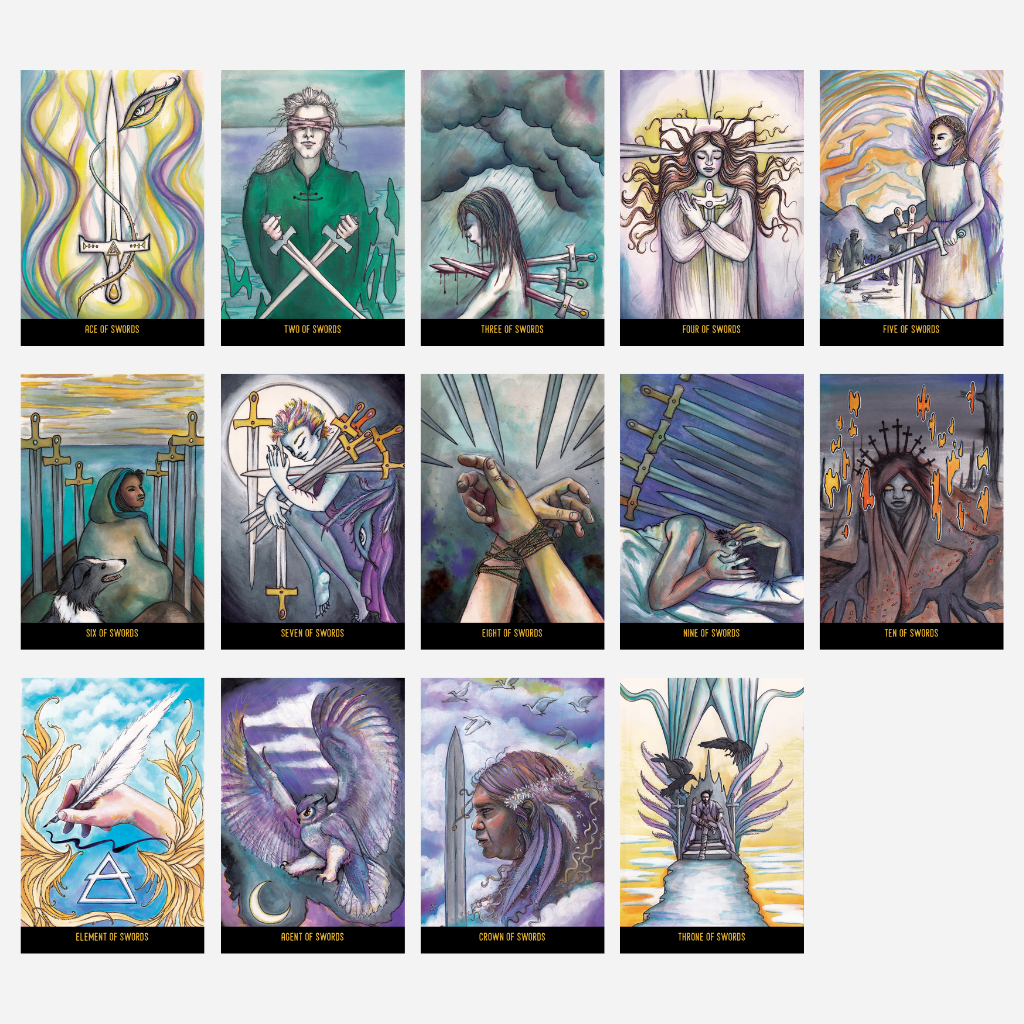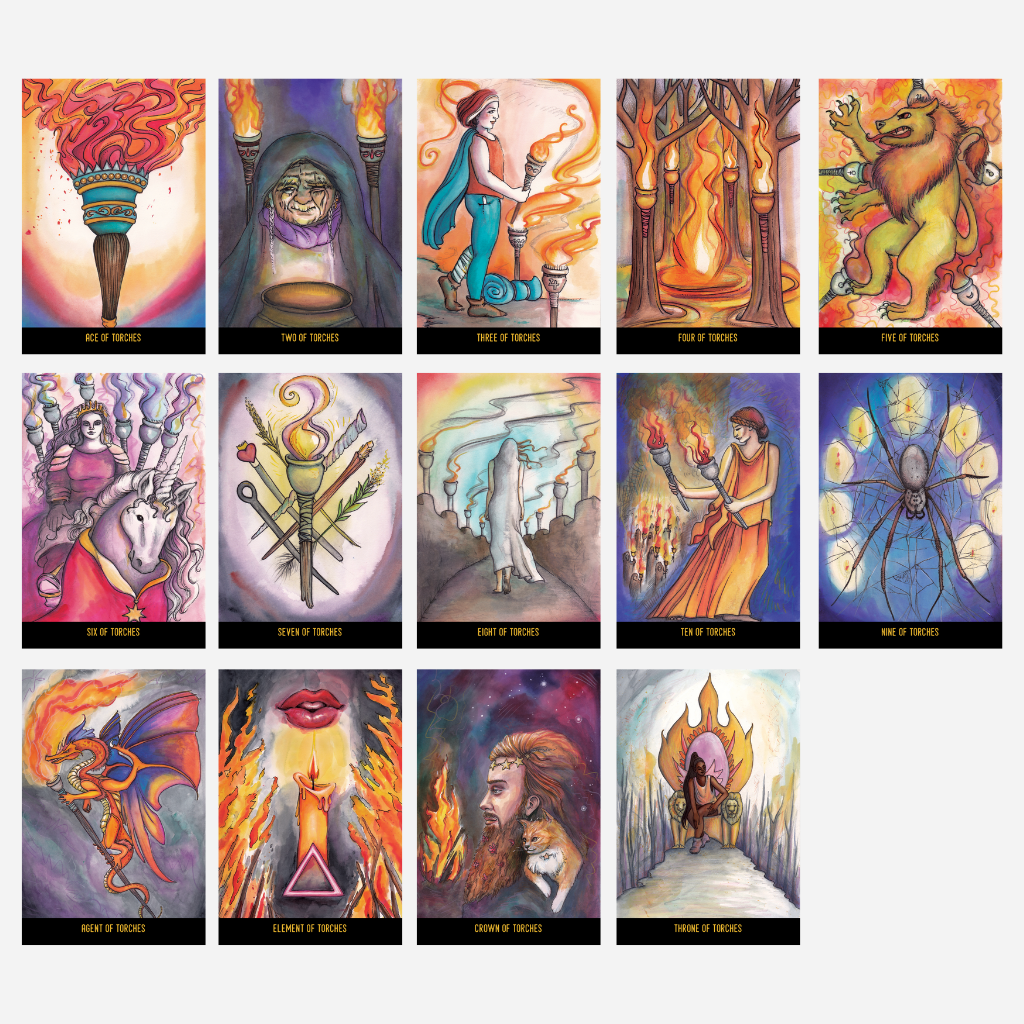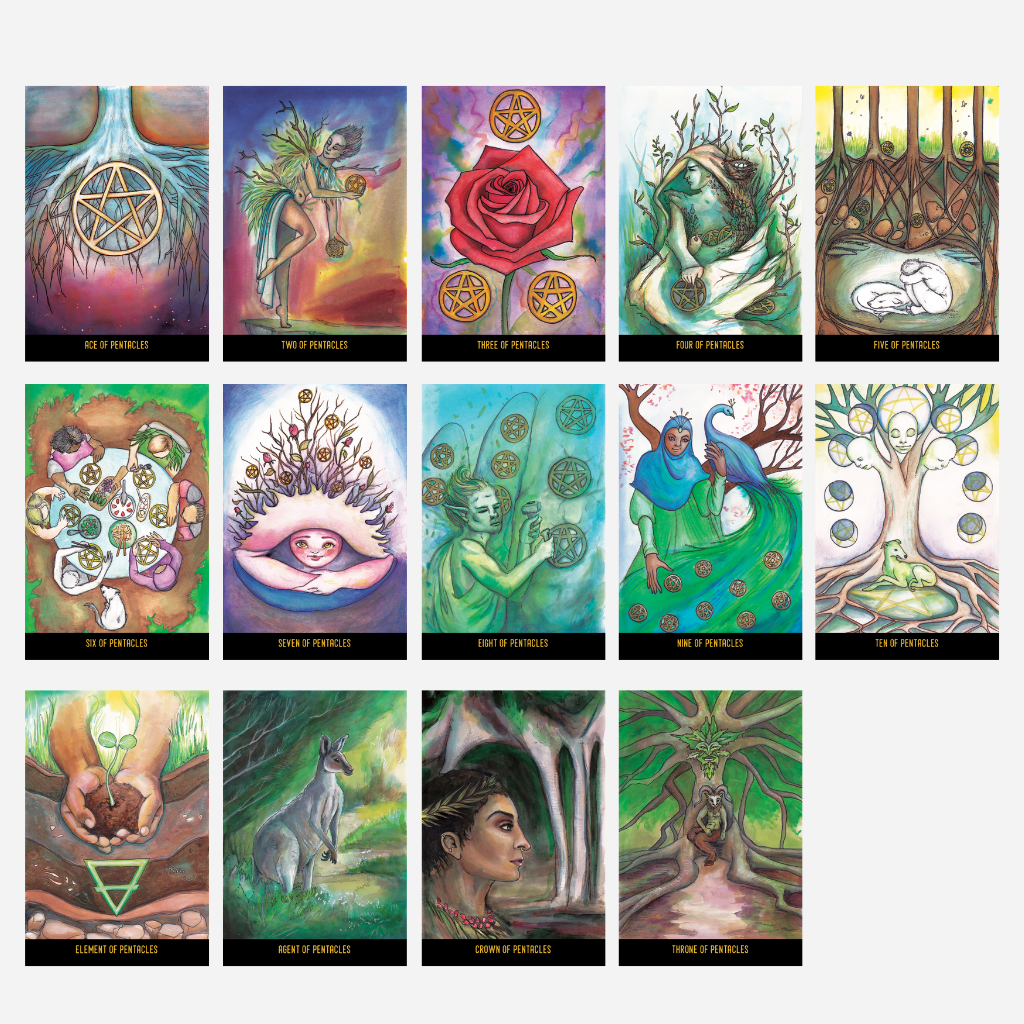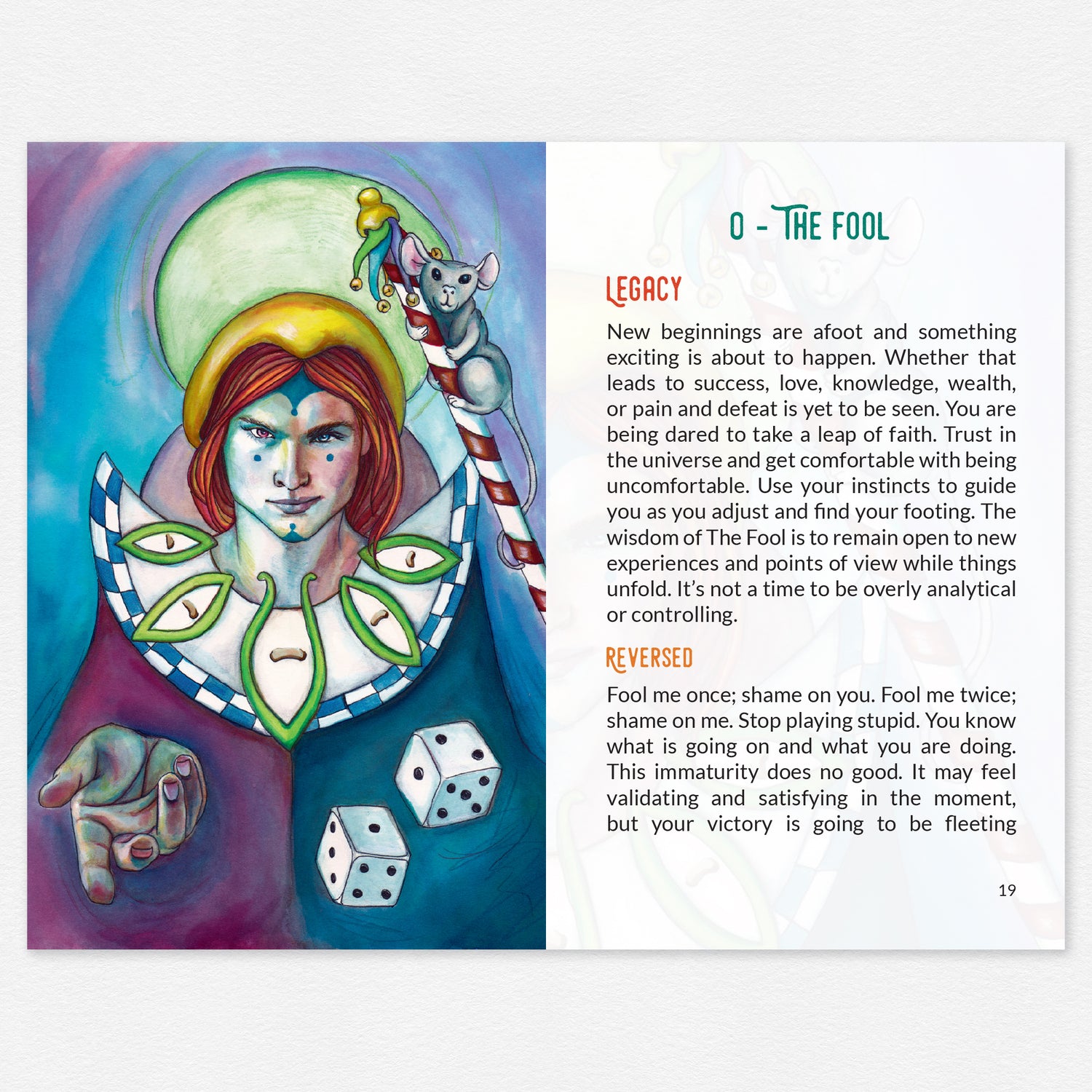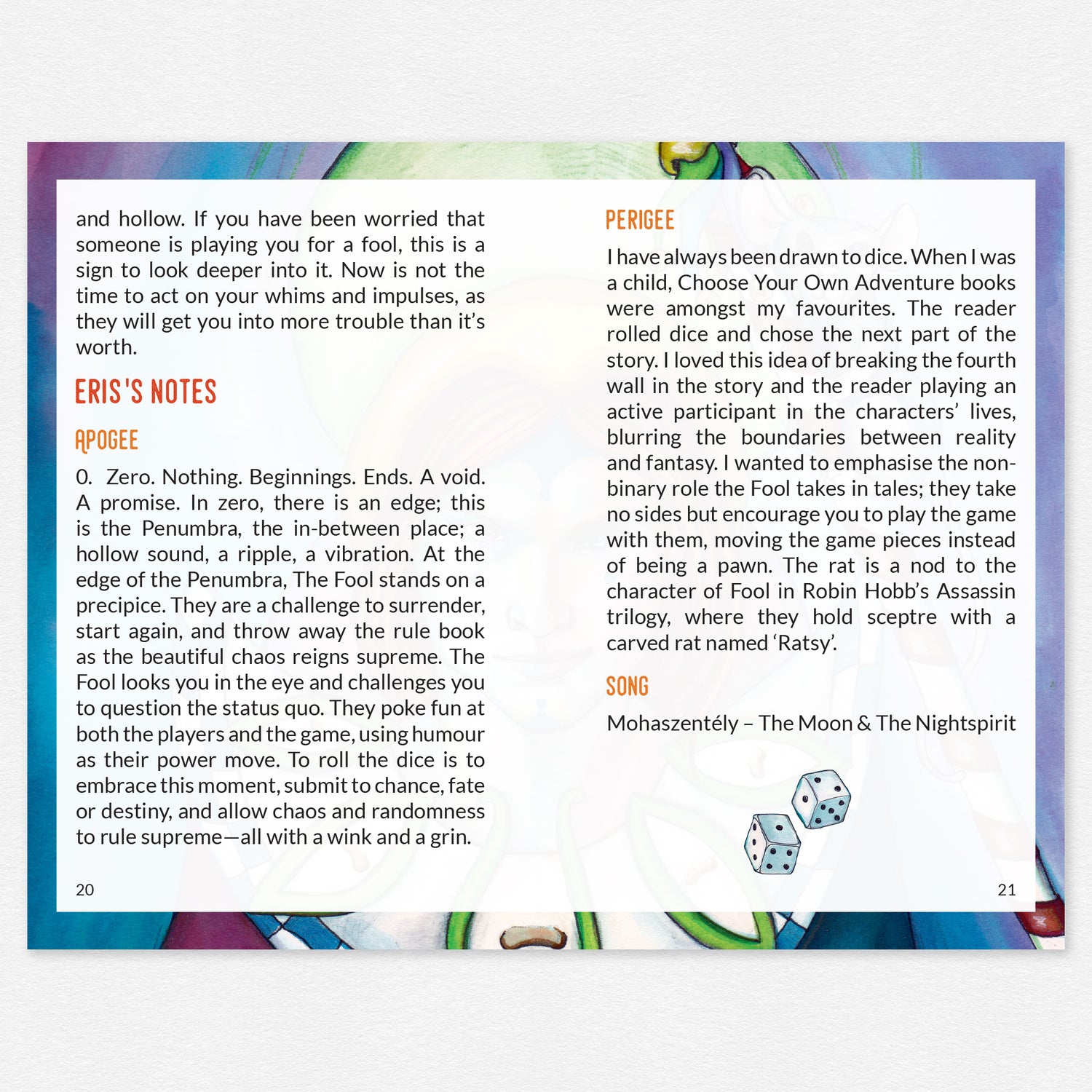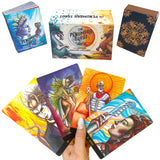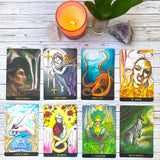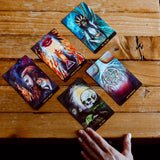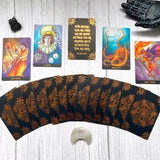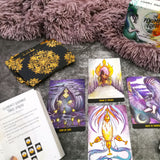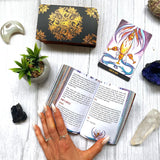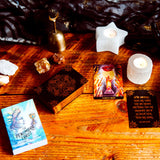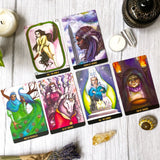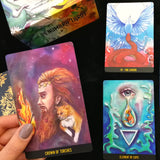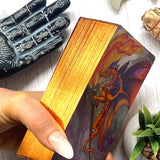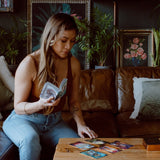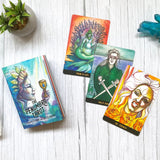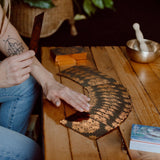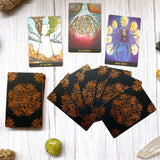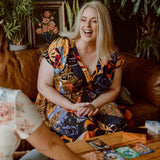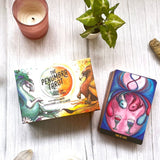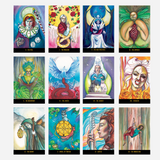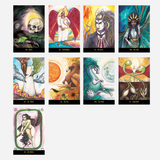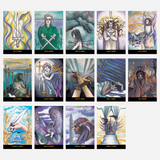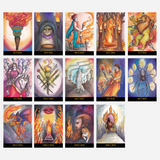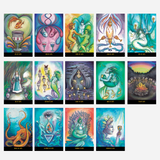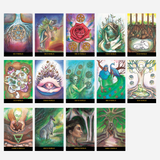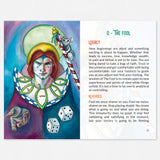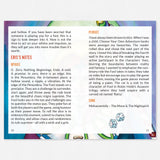 Penumbra Tarot Deck
Gain insight and answers while discovering the realm of celestials, elementals, and magical beings through the 78 arcana of the Tarot. 

Penumbra is a Tarot deck that invokes the liminal space with a clear voice for everyday life, especially for those deeper questions we ask of ourselves as we go about our journeys.
The major arcana follows the familiar journey of The Fool. These cards represent deep spiritual archetypes that transcend day-to-day activities and answer life's significant questions
78 Stunning Diverse and Inclusive Tarot Cards
This fantastical Tarot deck includes different ethnicities and body shapes in beautifully created artwork.
Easy to shuffle sturdy card stock
350gsm card stock with smooth matte UV coating makes cards lovely to touch and shuffle.
Fire gold gilded edges and stamped card back

The radiant edging and card back stamp is an eye-catching feature of the Penumbra Tarot.
Chunky full colour guidebook
The 340 page guidebook includes an elemental Tarot deck blessing, Tarot activities, and four Tarot spreads. Each card has a traditional upright and reverse meaning written by Ethony, plus channelled meanings, artist notes, and a song provided by Eris Elizabeth.
You can see the preview of the guidebook here.
Clamshell keepsake box
Keep your cards and guidebook safe with the lovely magnetic flip box with a satin matte lamination finish.