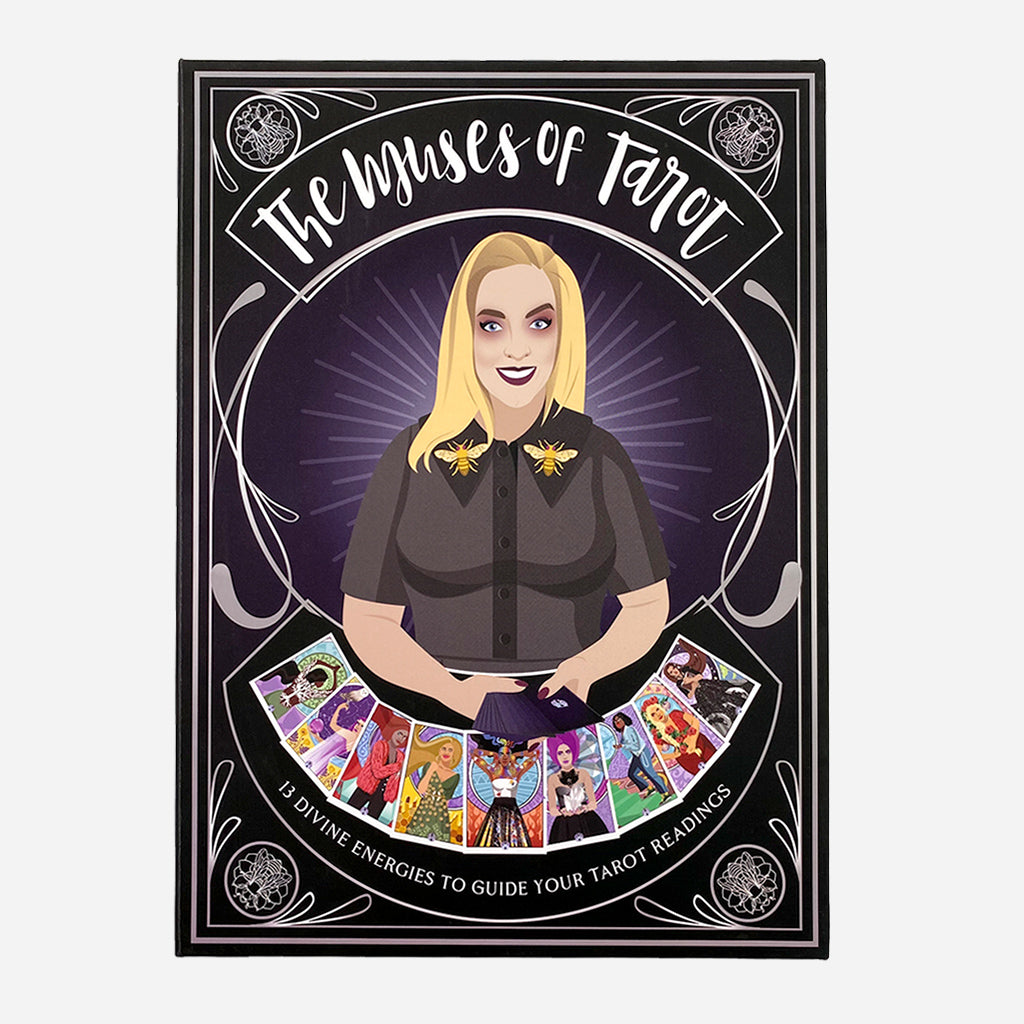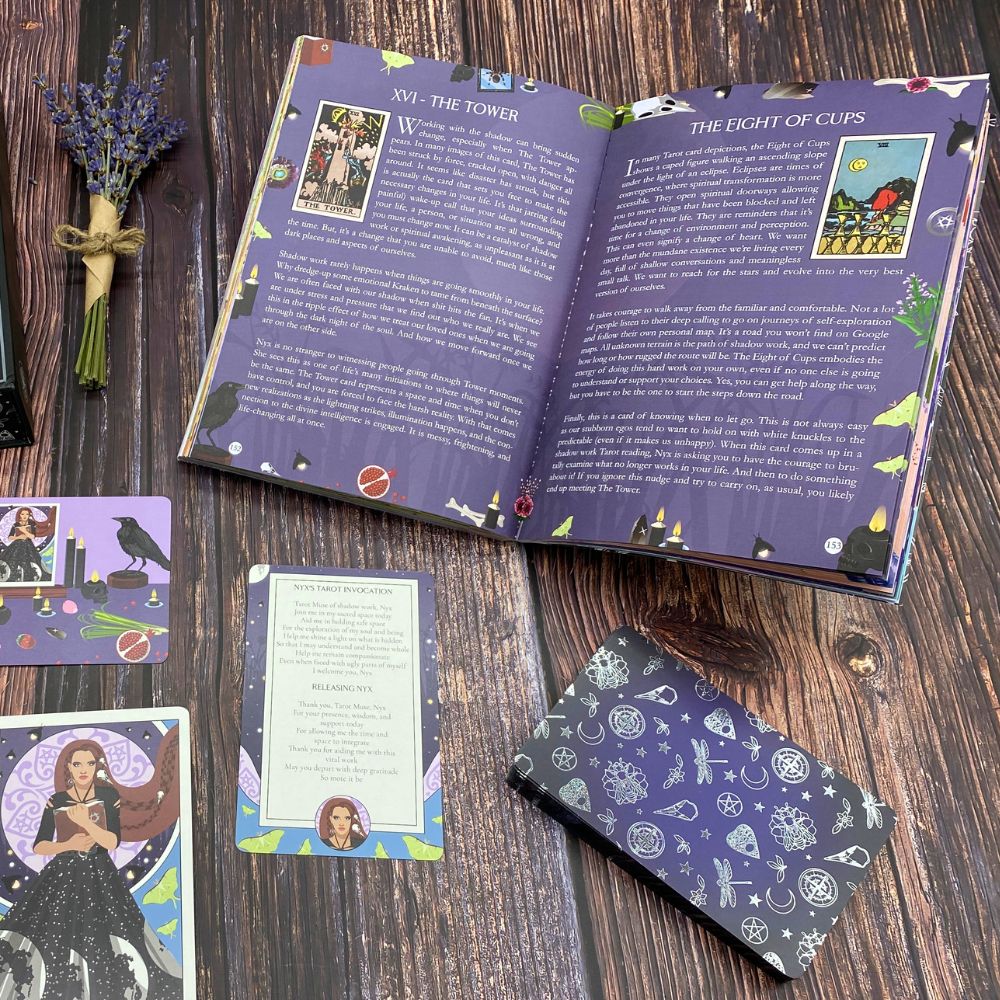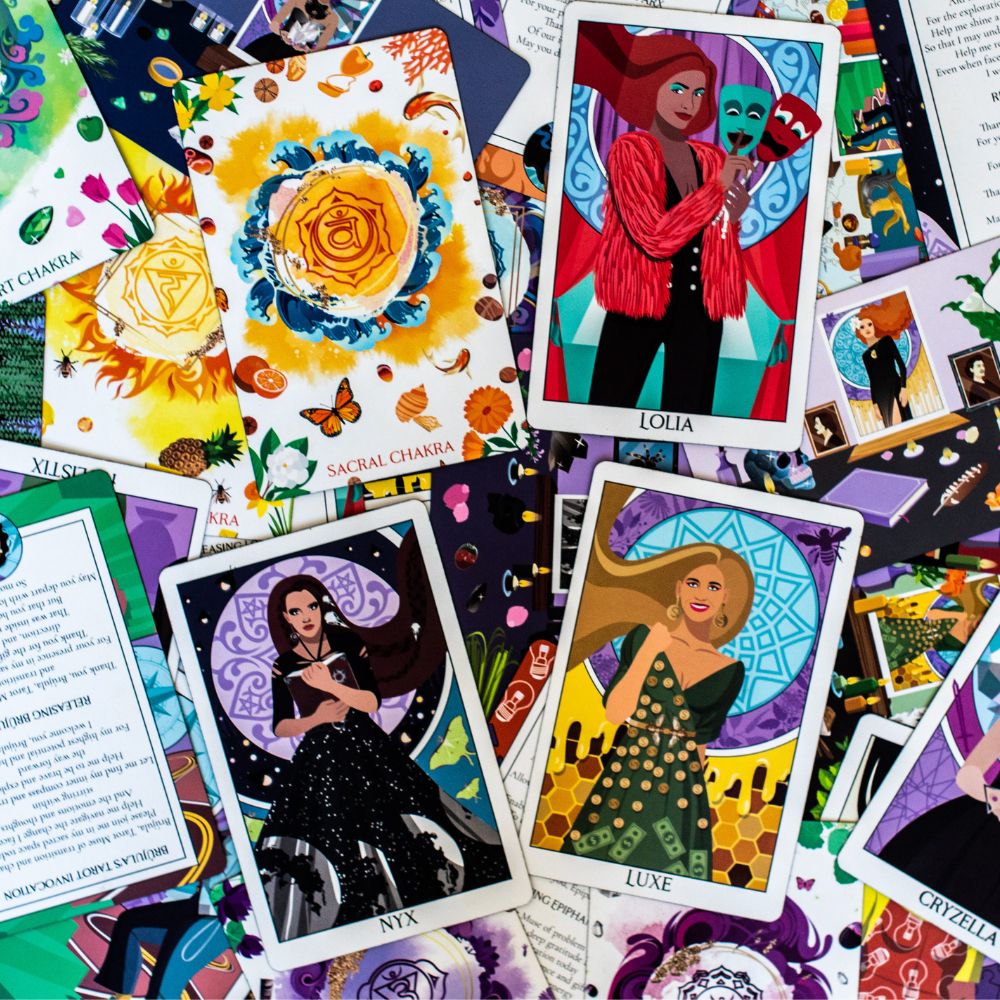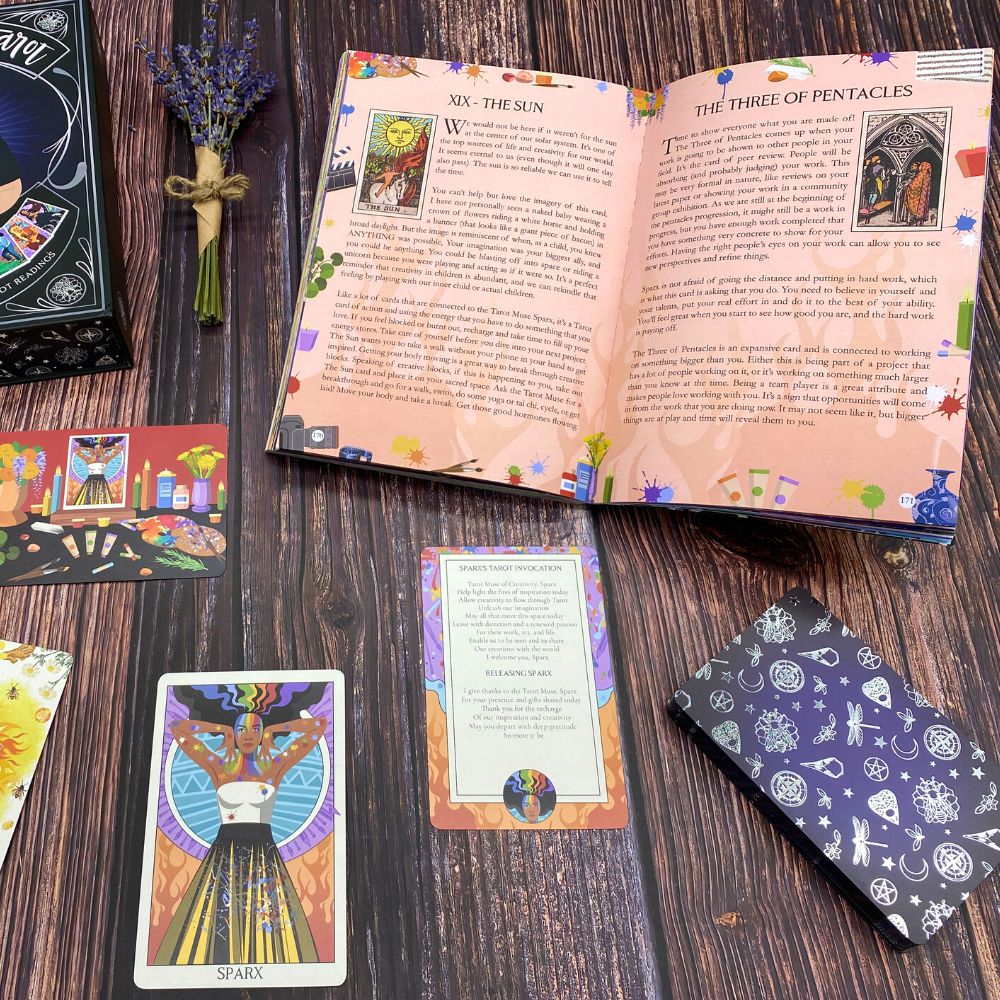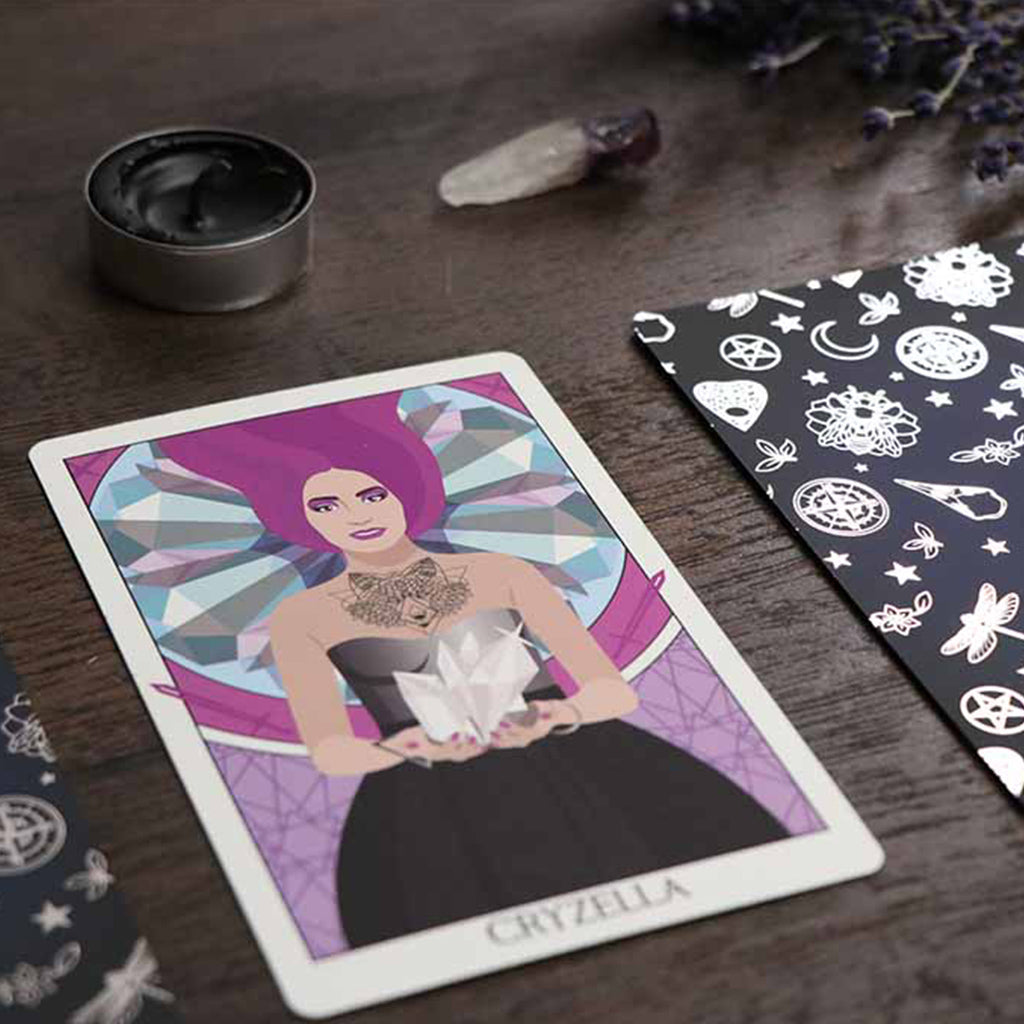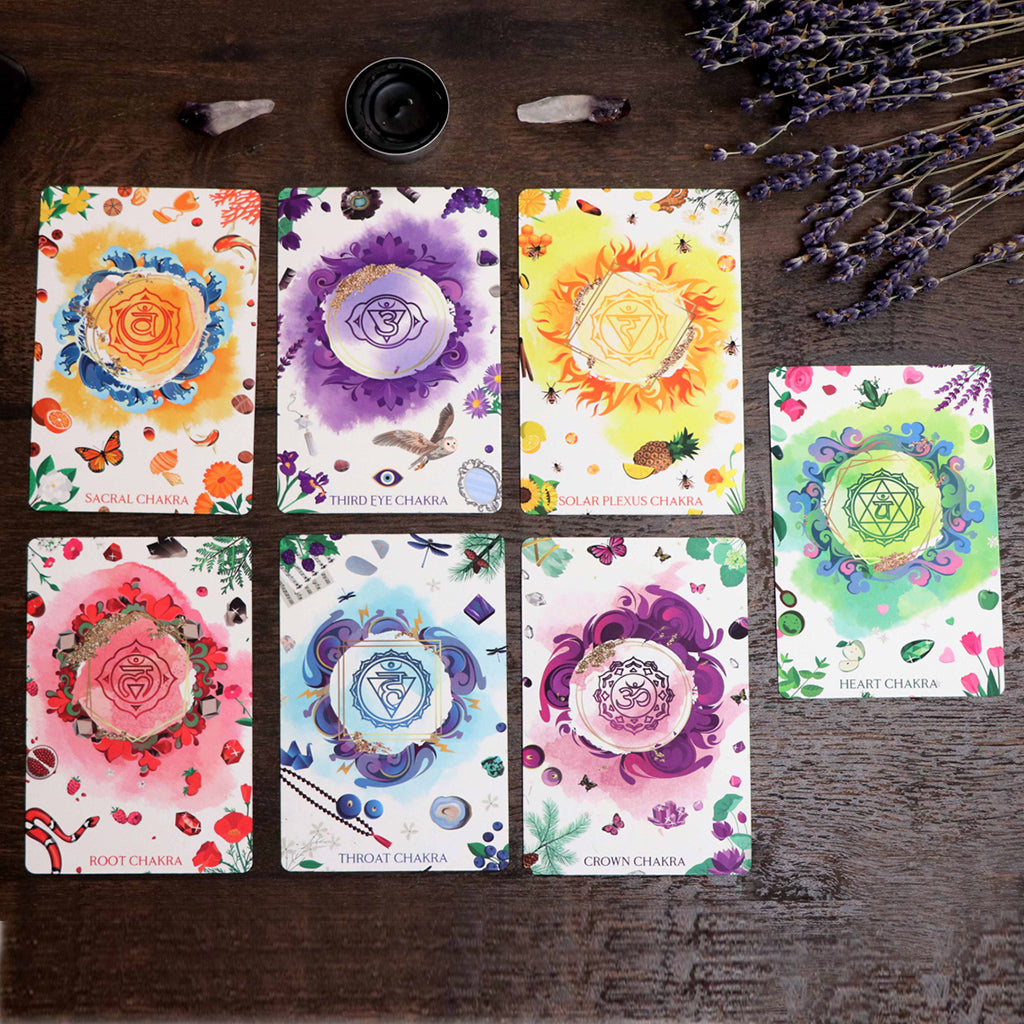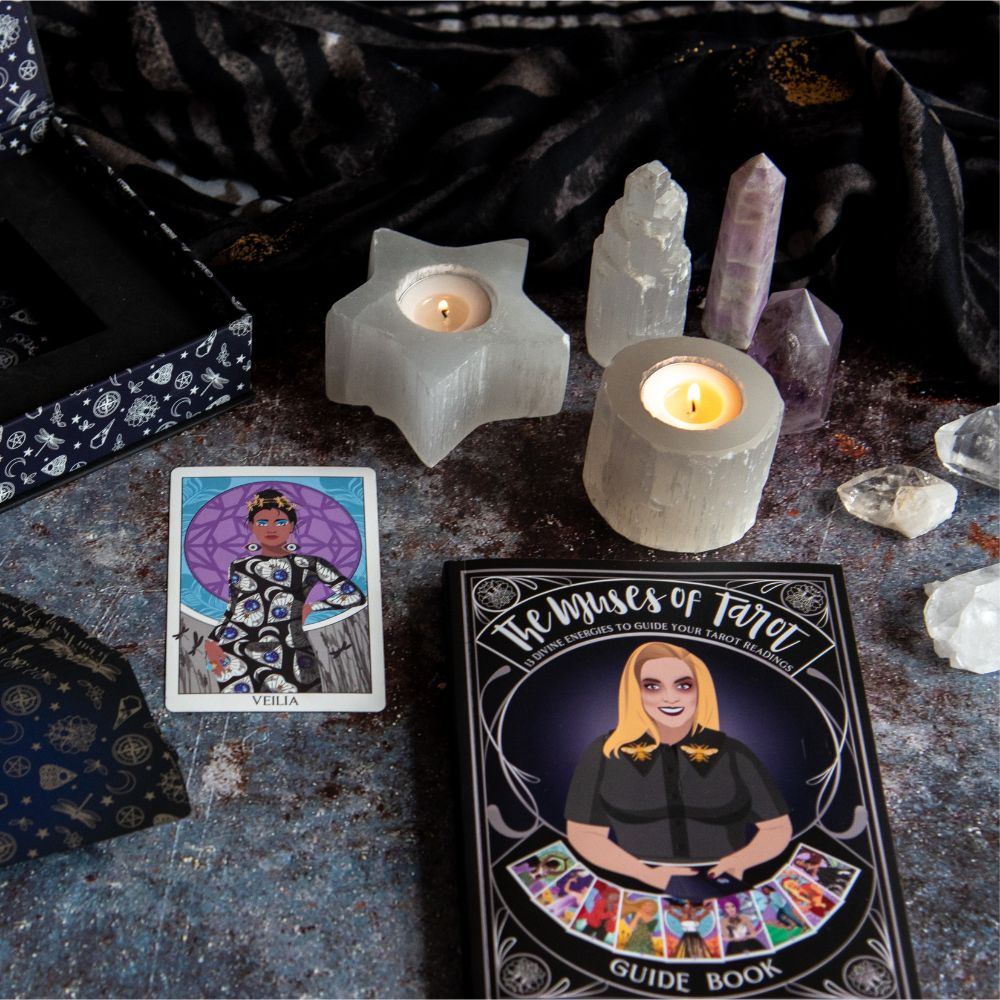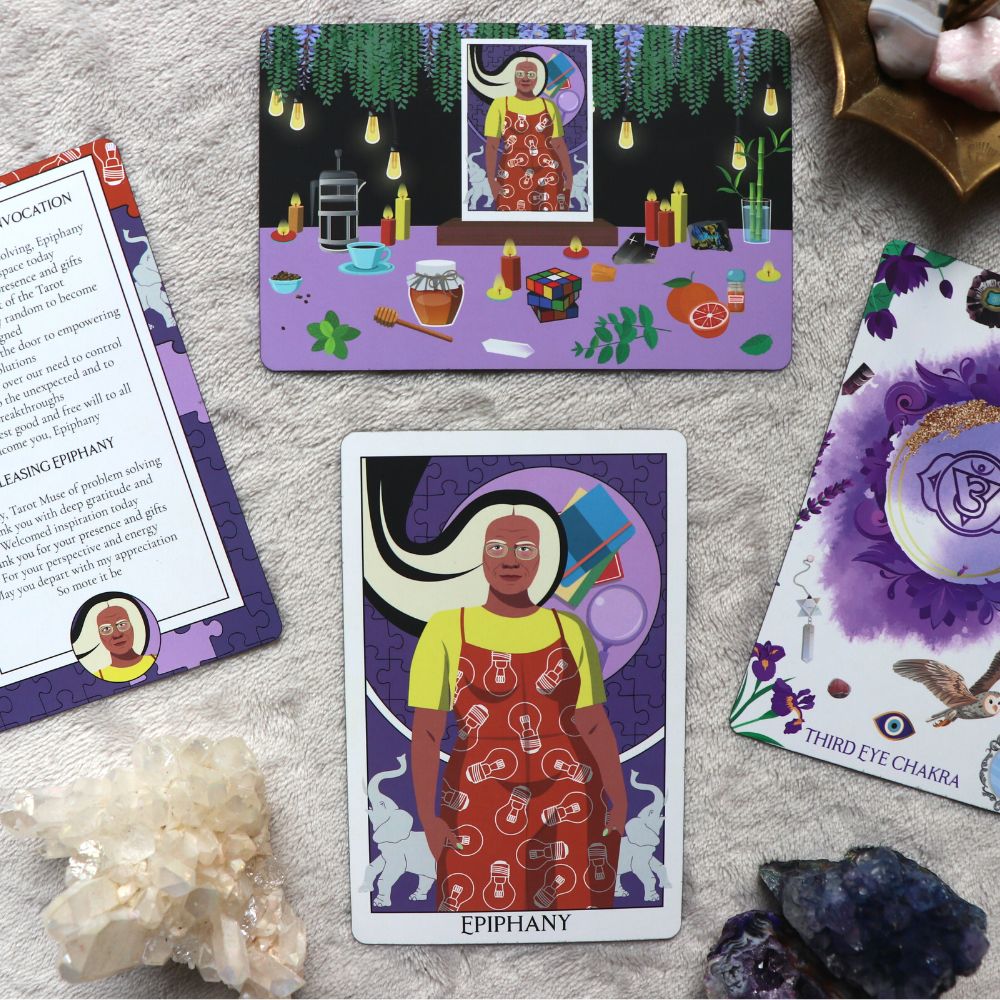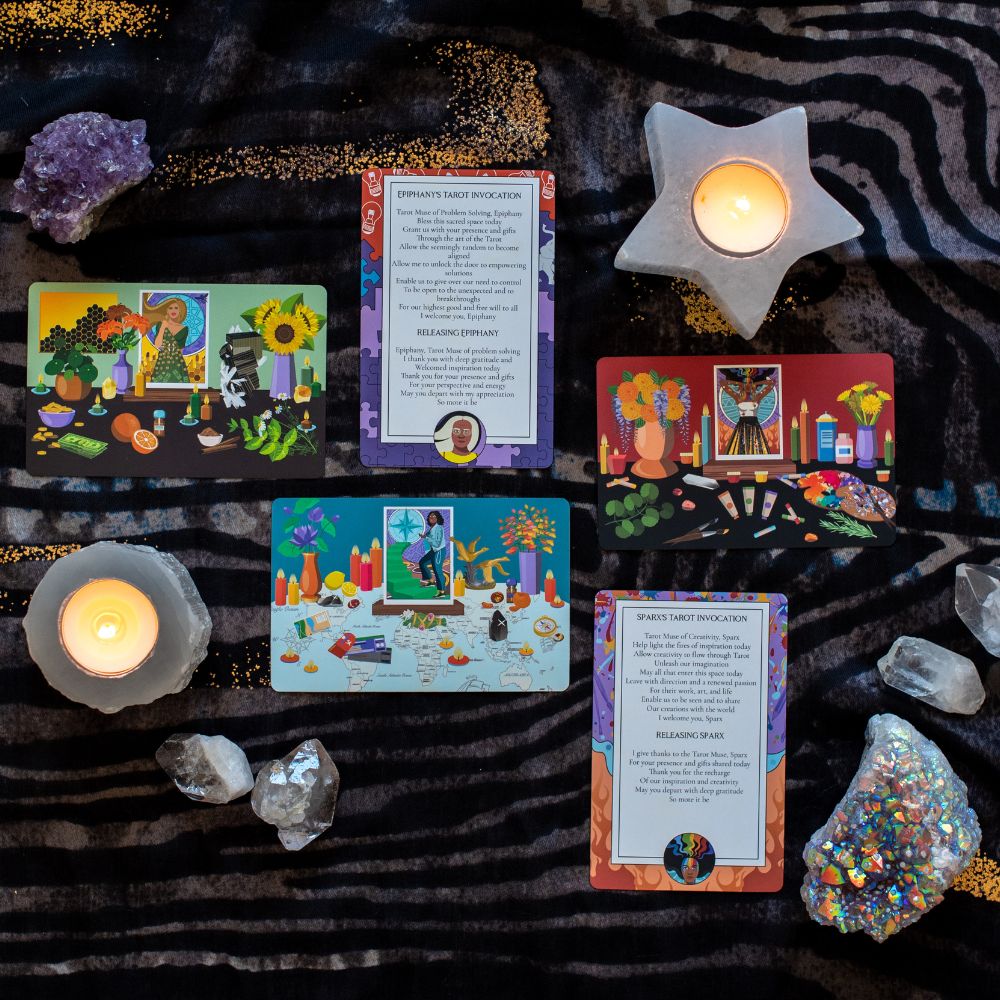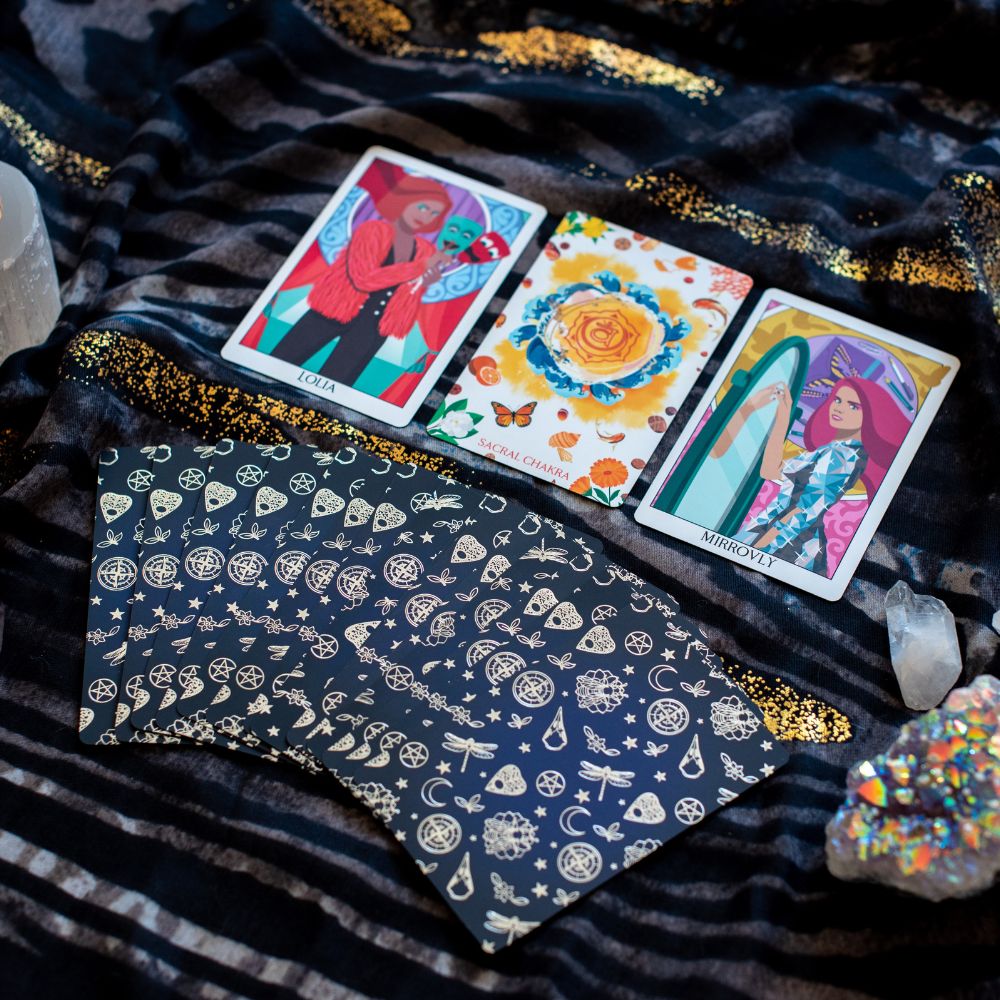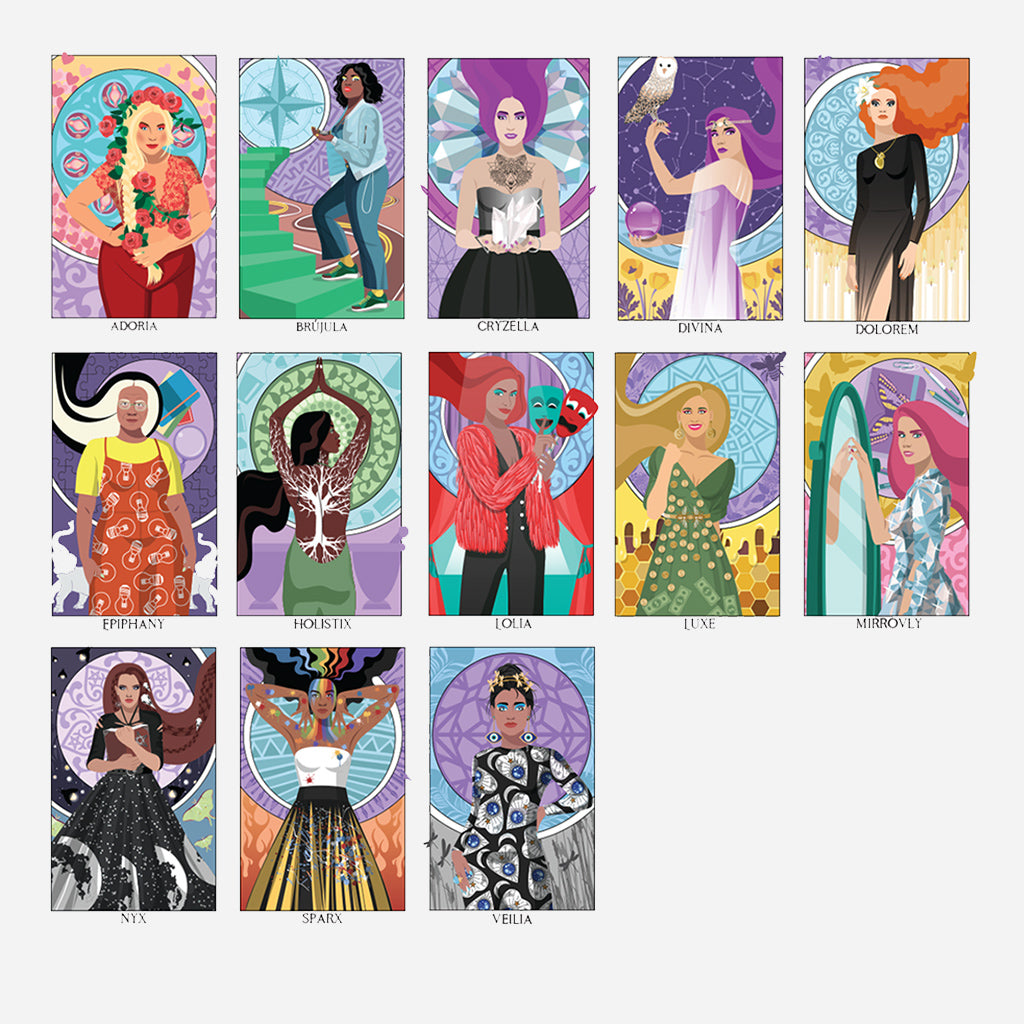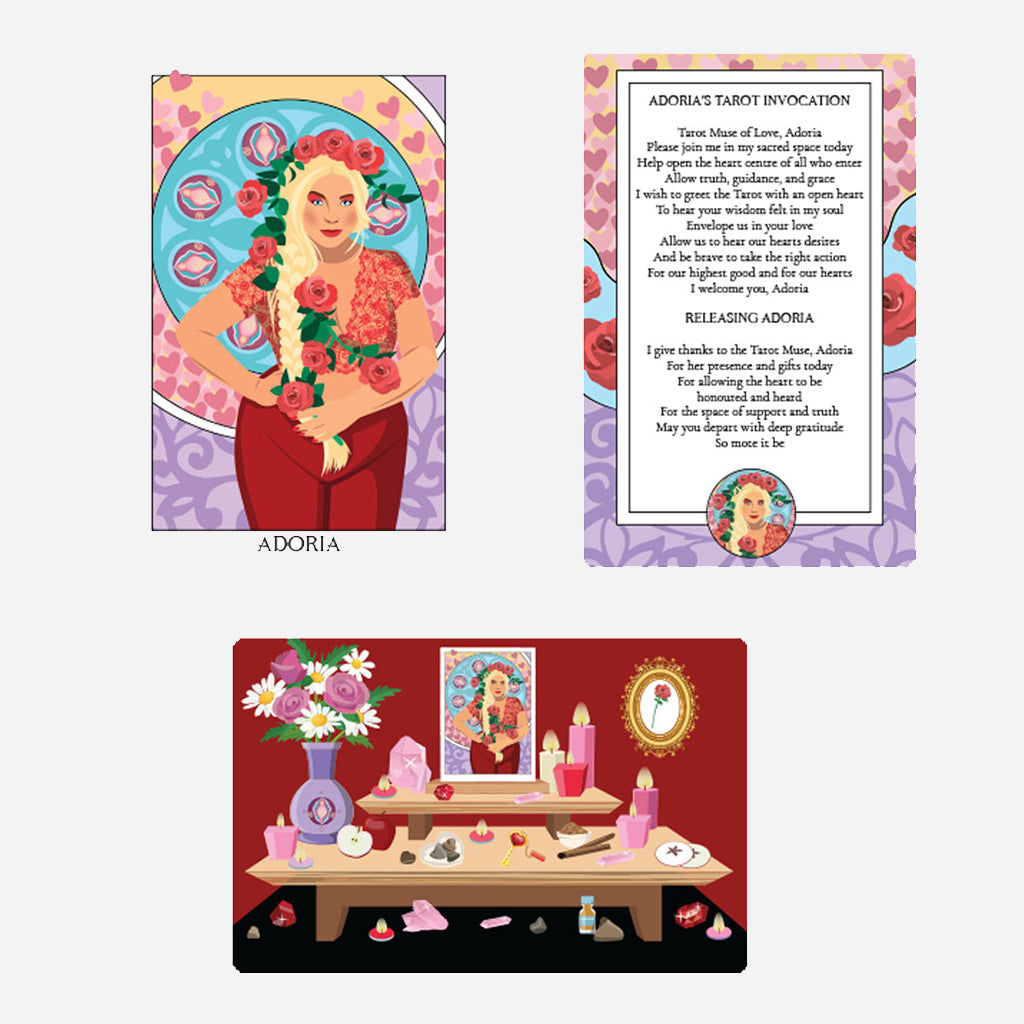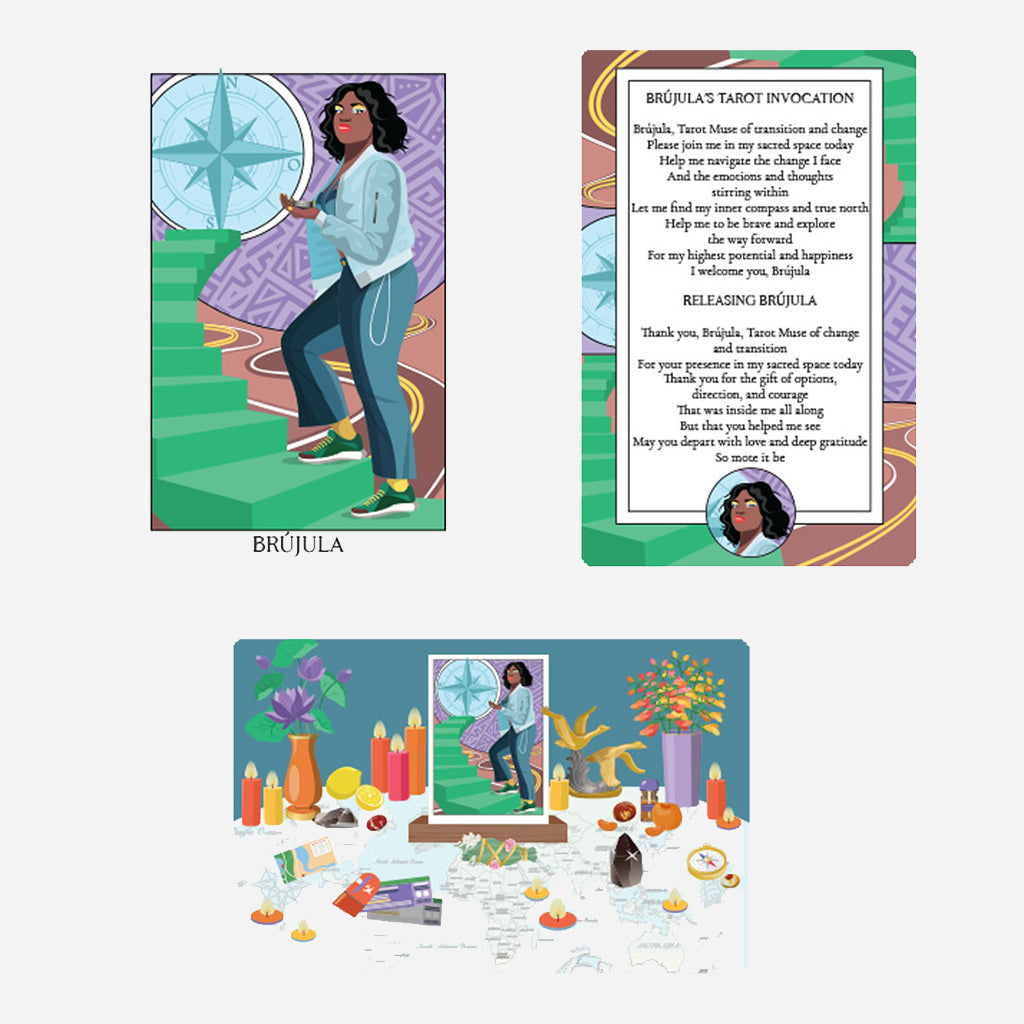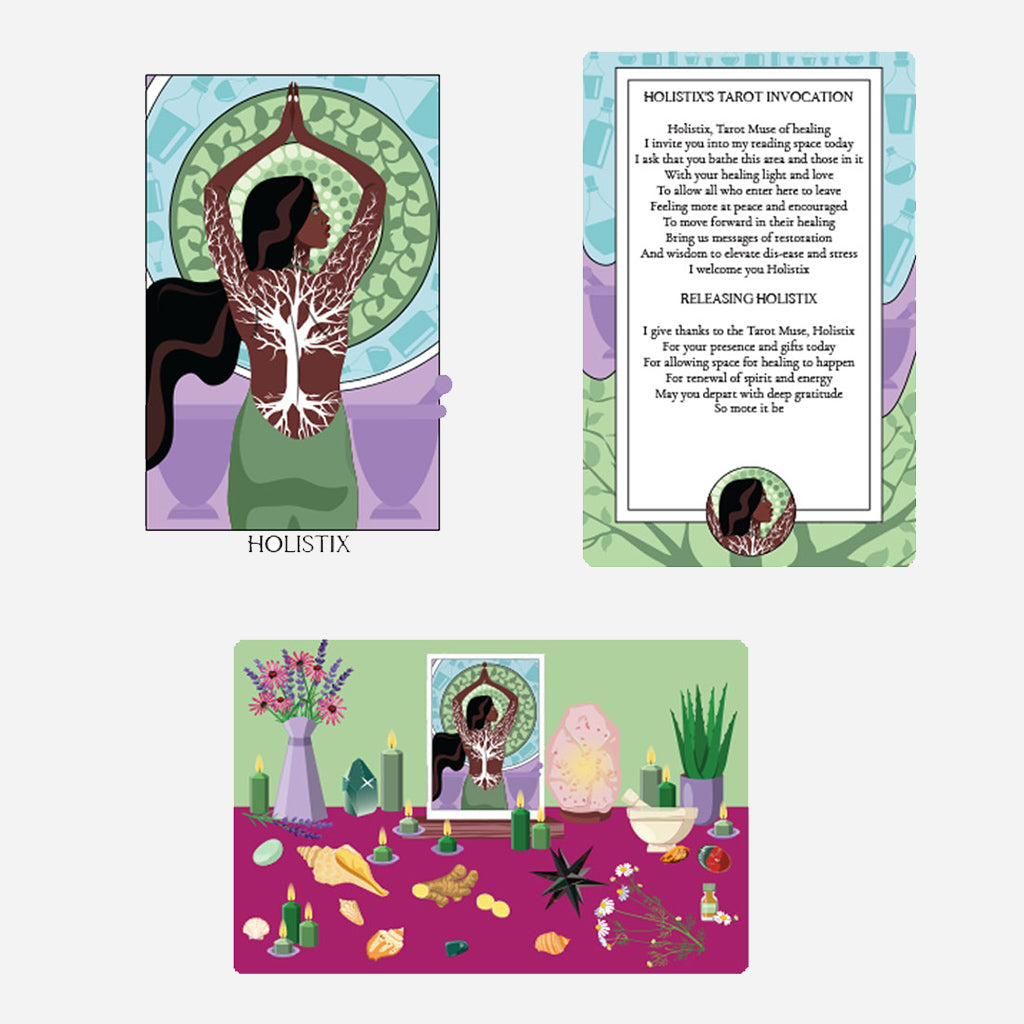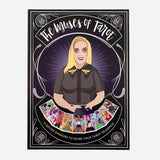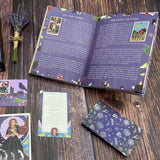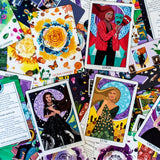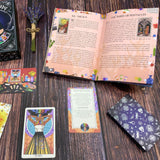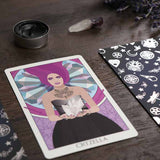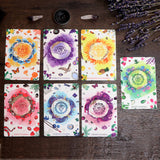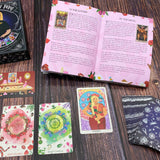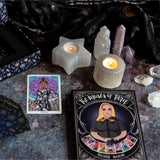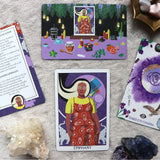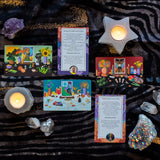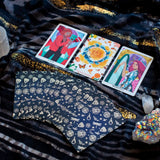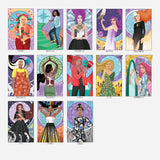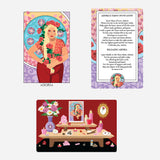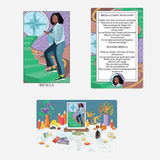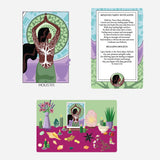 The Muses of Tarot Collectible Box Set: Deluxe Full-Color Guidebook and 46 Beautiful Companion Cards
Meet the 13 divine energies that help you explore the diverse ways you can work with the tarot and help you understand the tarot in a magical and profound way for yourself and the people you read for. 

Want to do a tarot reading about health and wellbeing? Meet Holistix, the Tarot Muse of Healing Tarot Readings. Ally with Holistix to navigate your journey to wholeness.   

Carrying out mediumship tarot readings? Work with Veilia the Tarot Muse of Mediumship tarot readings to support your connection to spirit and channel clear messages for your querent. 

Hit a wall with a problem and need a solution? Invoke Sparx and allow her to cast a light upon the many pathways and solutions you have not yet considered. 

No matter the question or predicament you come to the tarot with there is a Tarot Muse you can work with to access wisdom, clarity and a glimpse of futures ahead of you. 

This set Includes

13 Tarot Muse Oracle Cards

13 Tarot Muse Altar Cards

13 Tarot Muse Invocation Cards

7 Chakra Altar and Ritual Cards

Silver metallic stamp on the card back

Black edges on cards

A full-colour 160+ page companion book that includes tarot card meanings and their connection to each muse, correspondences, Tarot spreads and more!
Plus you'll get life-time access to The Muses Of Tarot course on Tarot Readers Academy (value $39)!