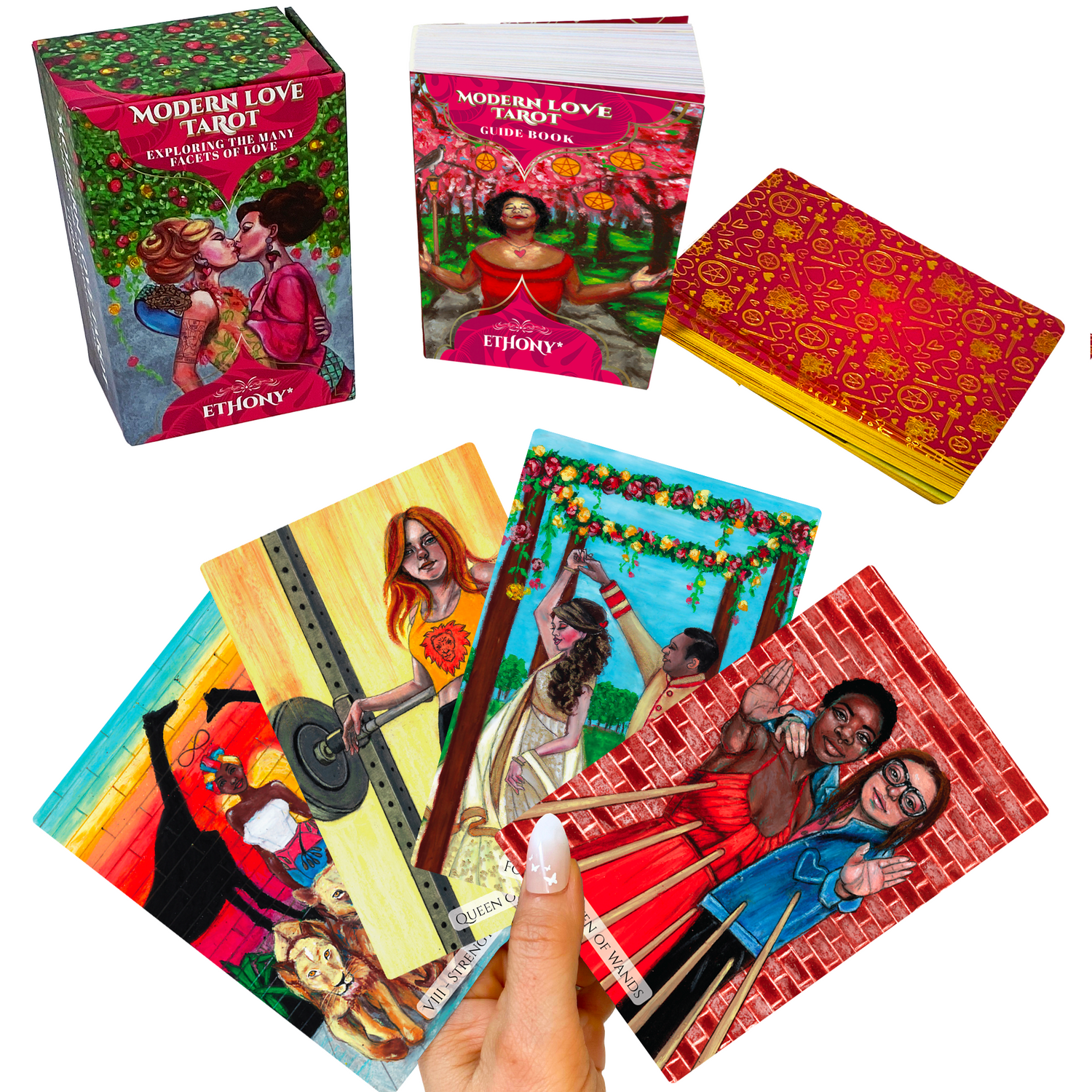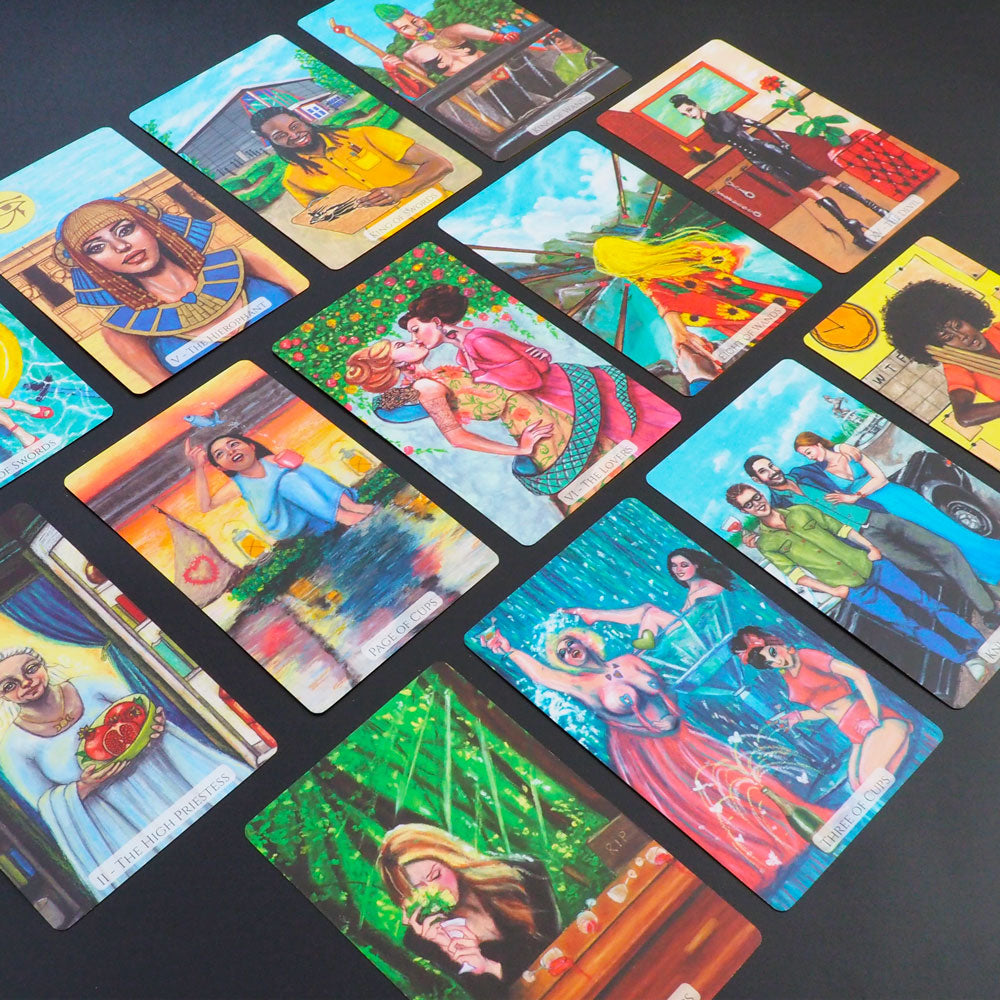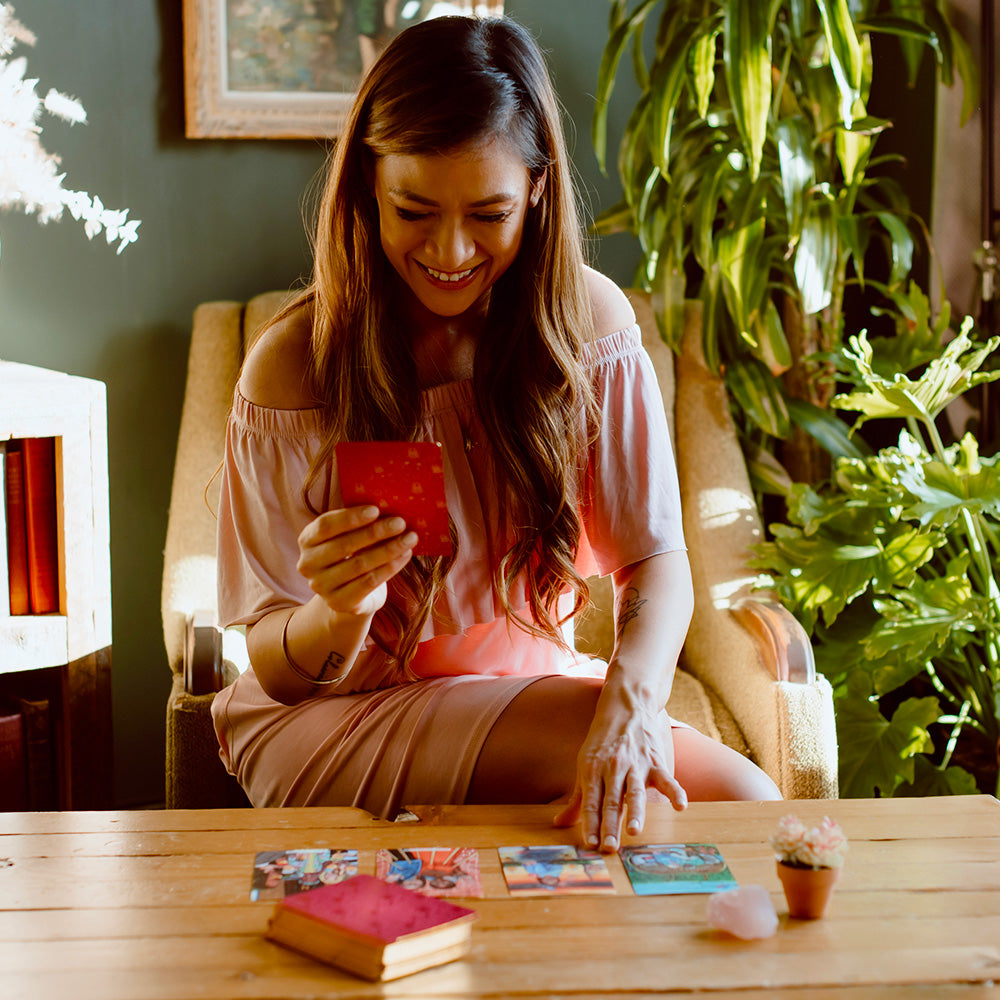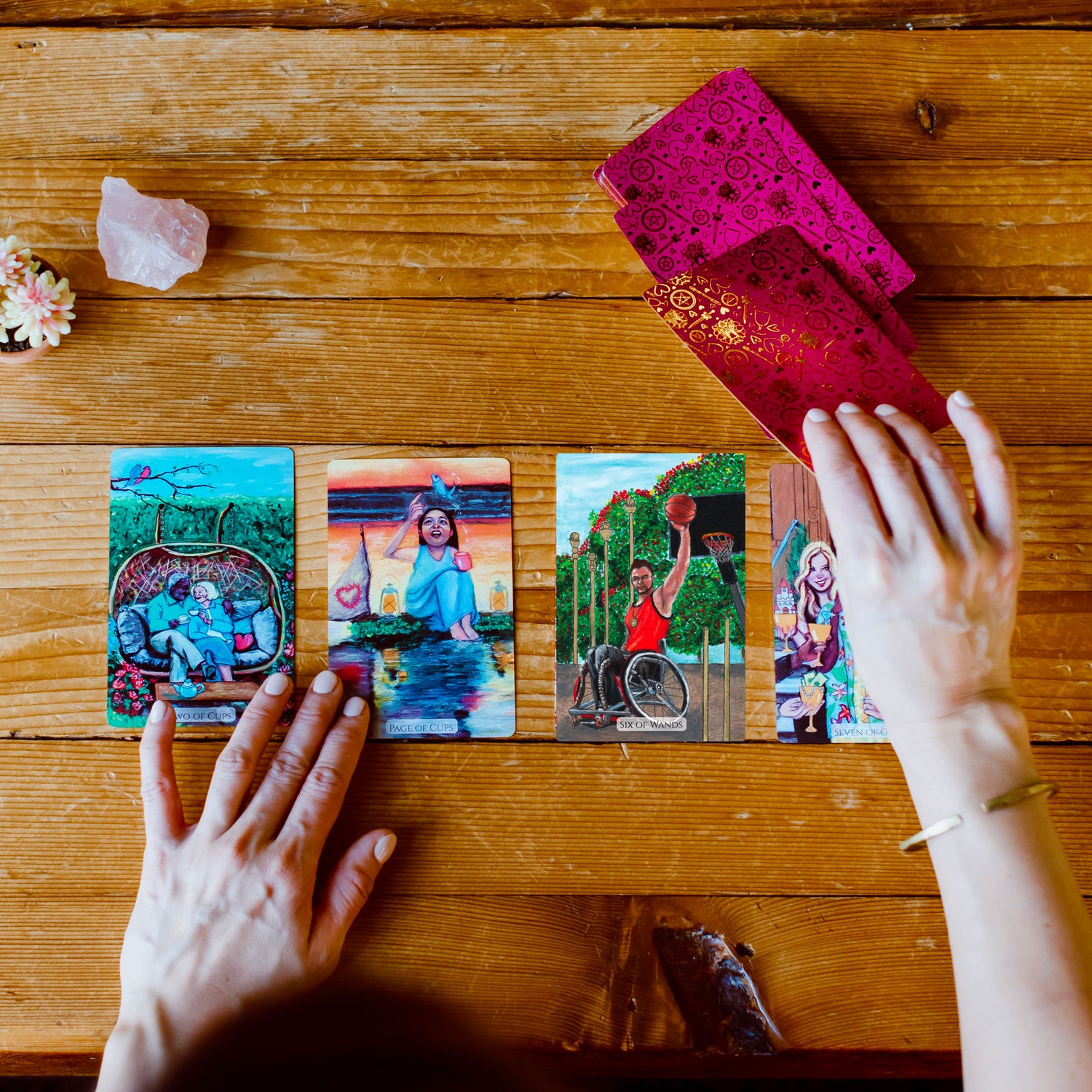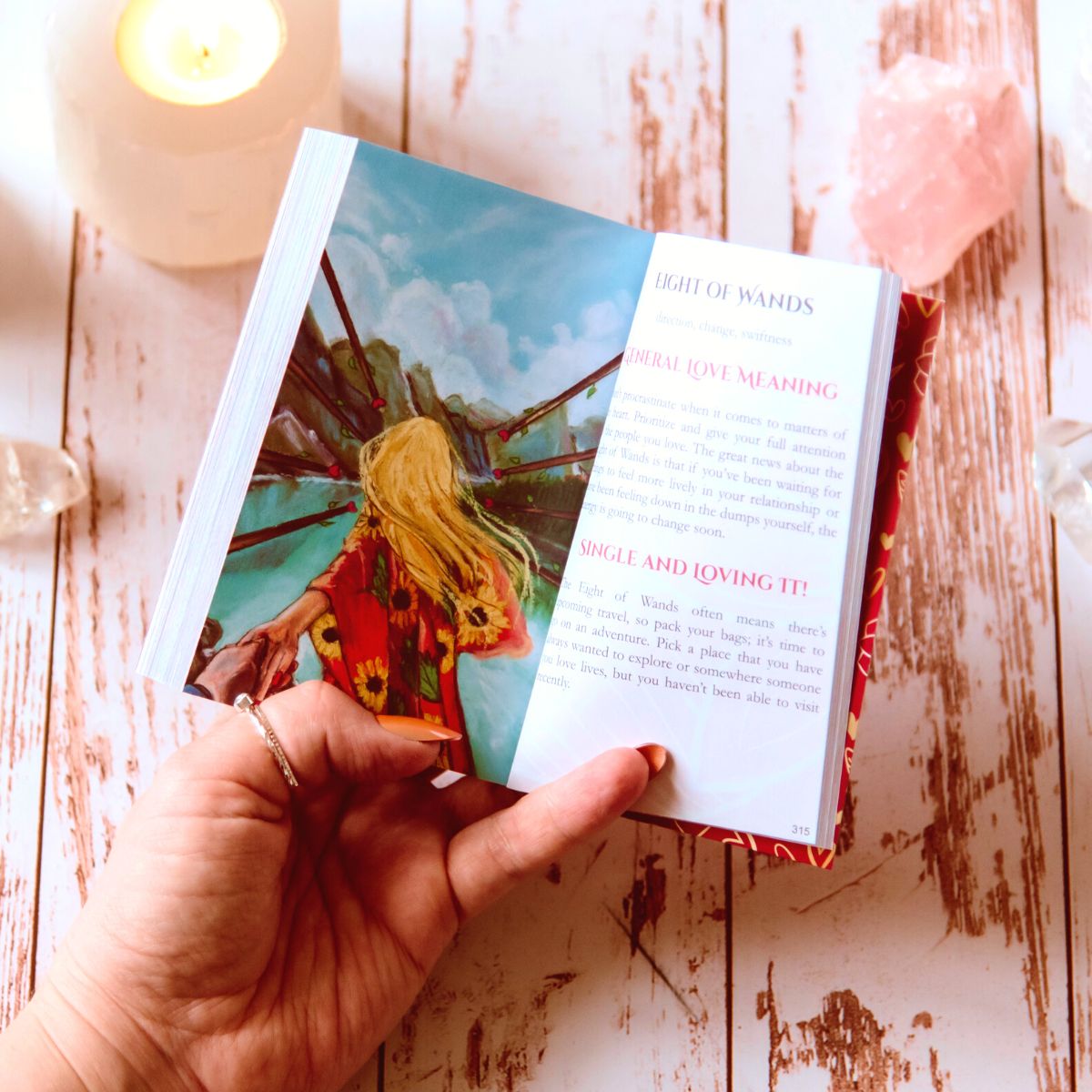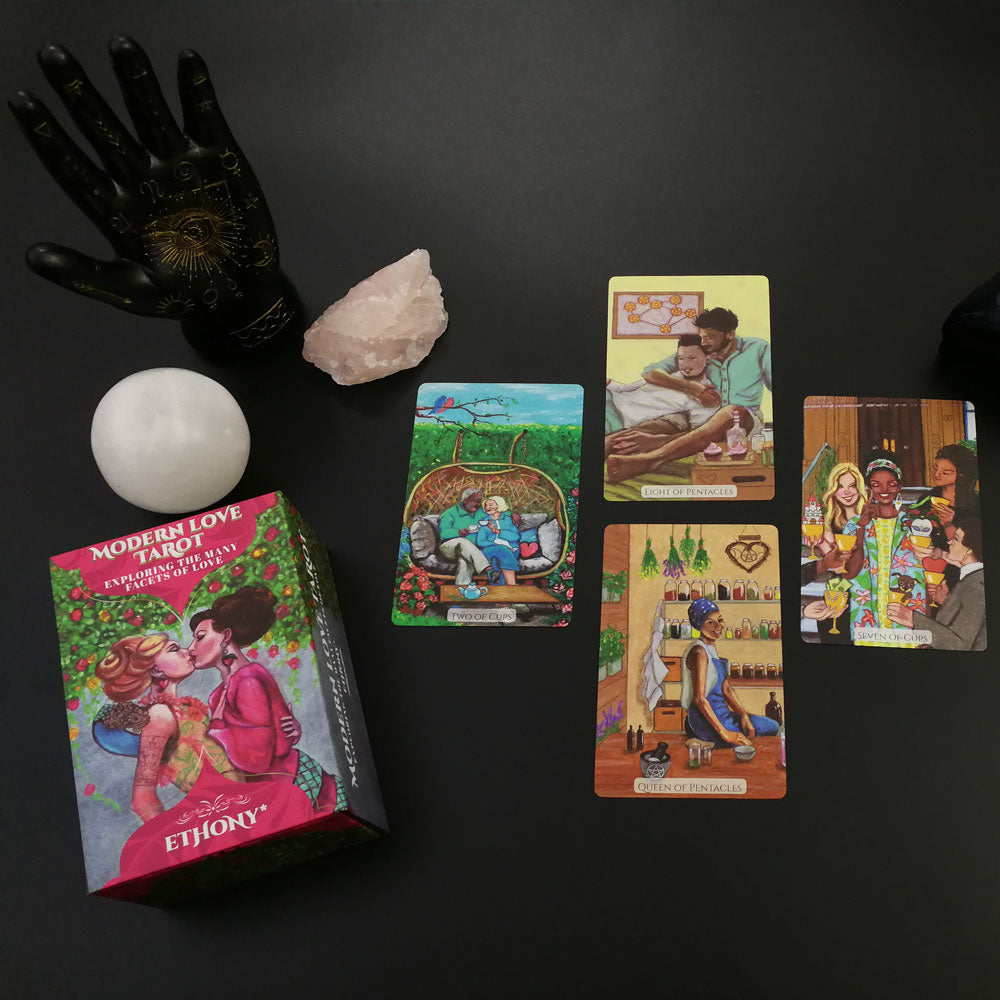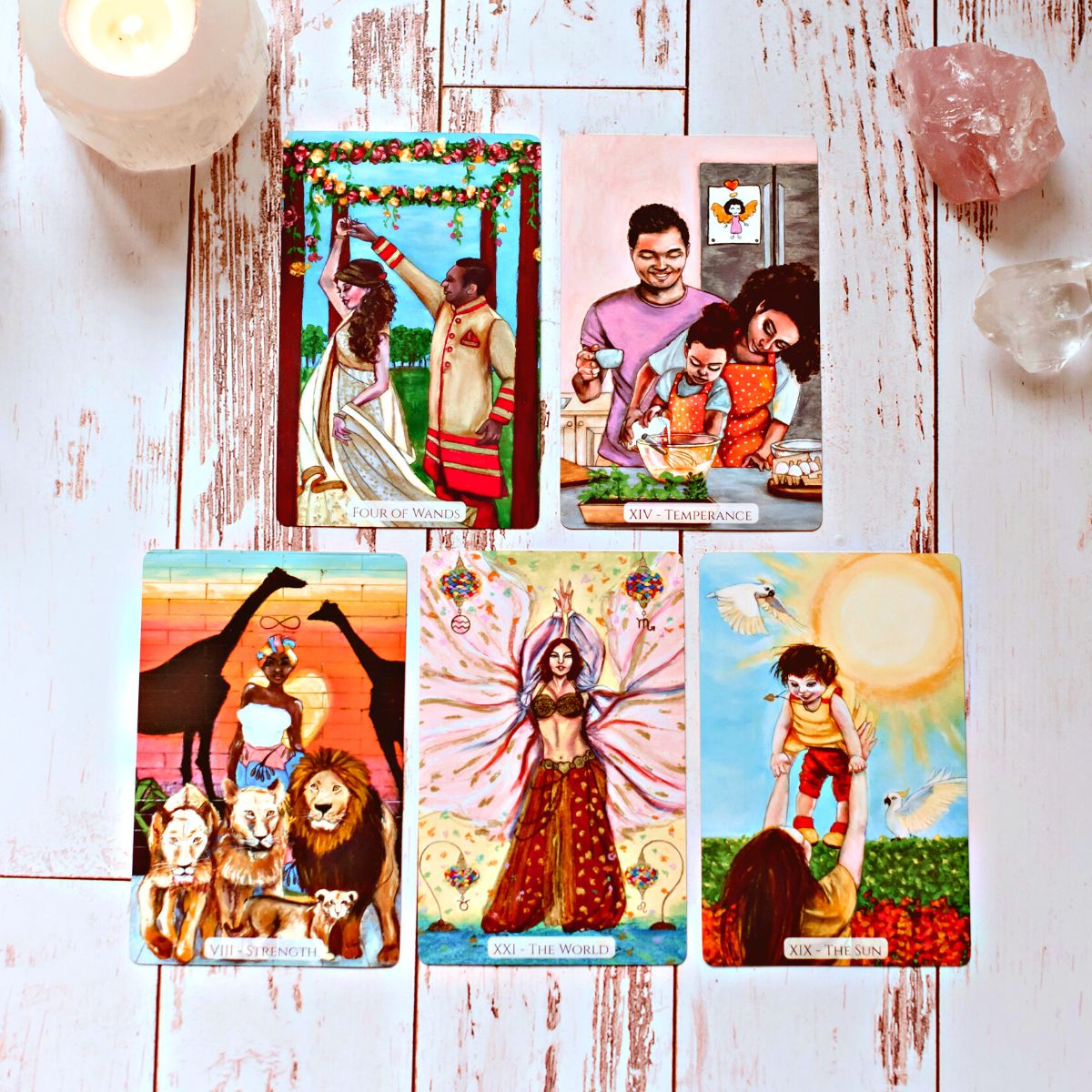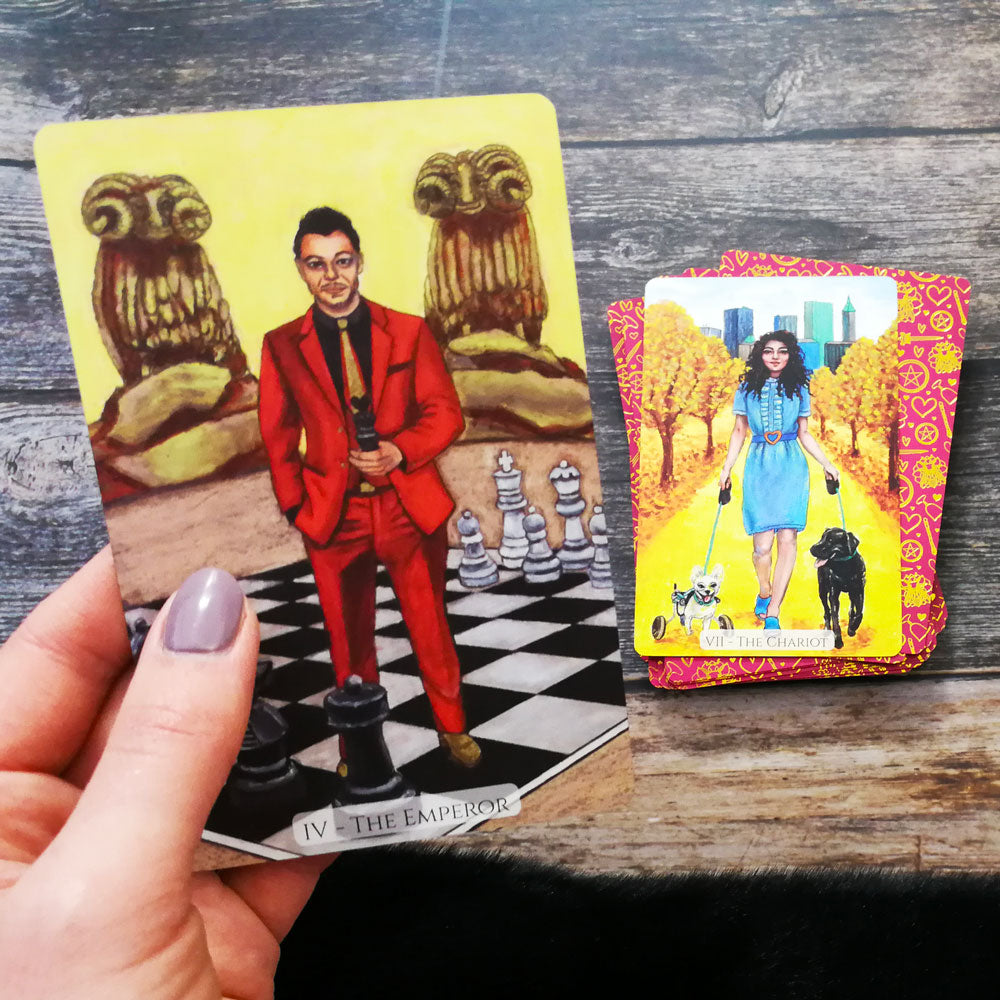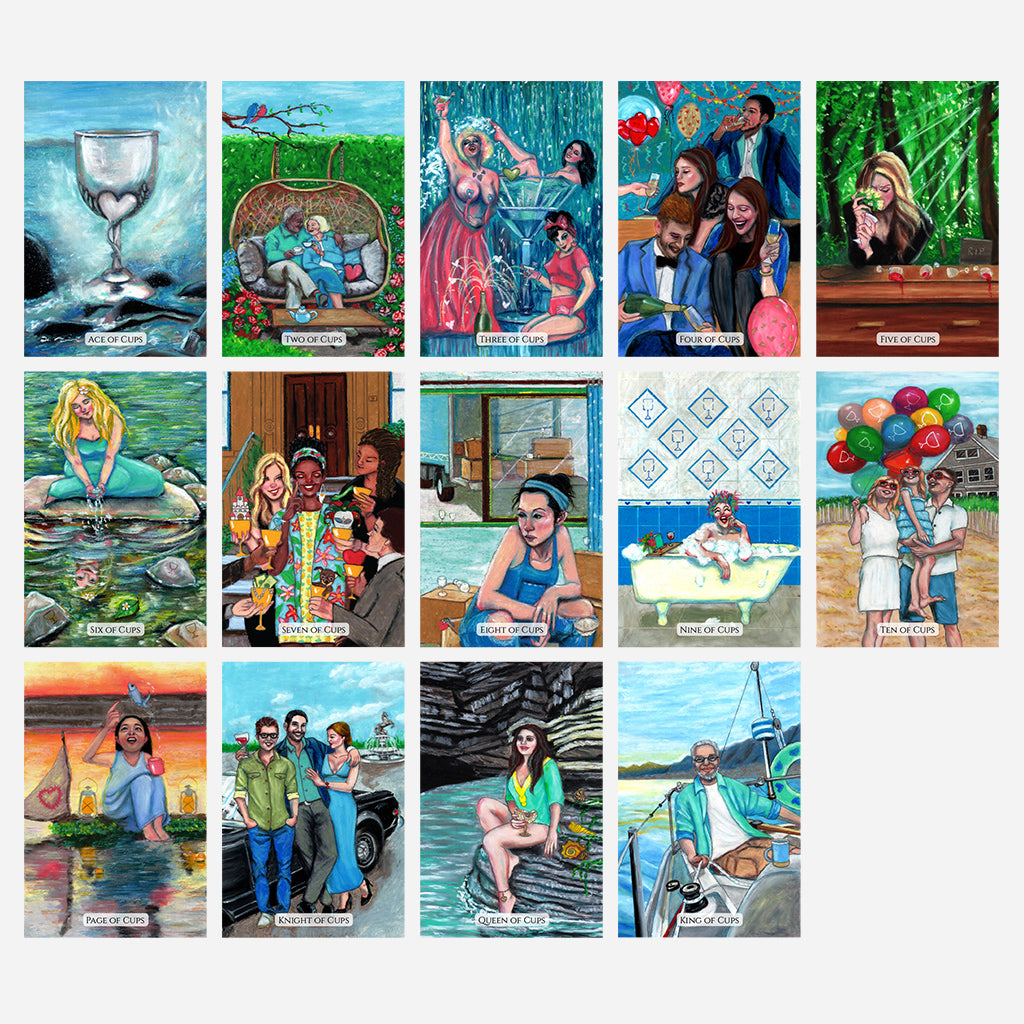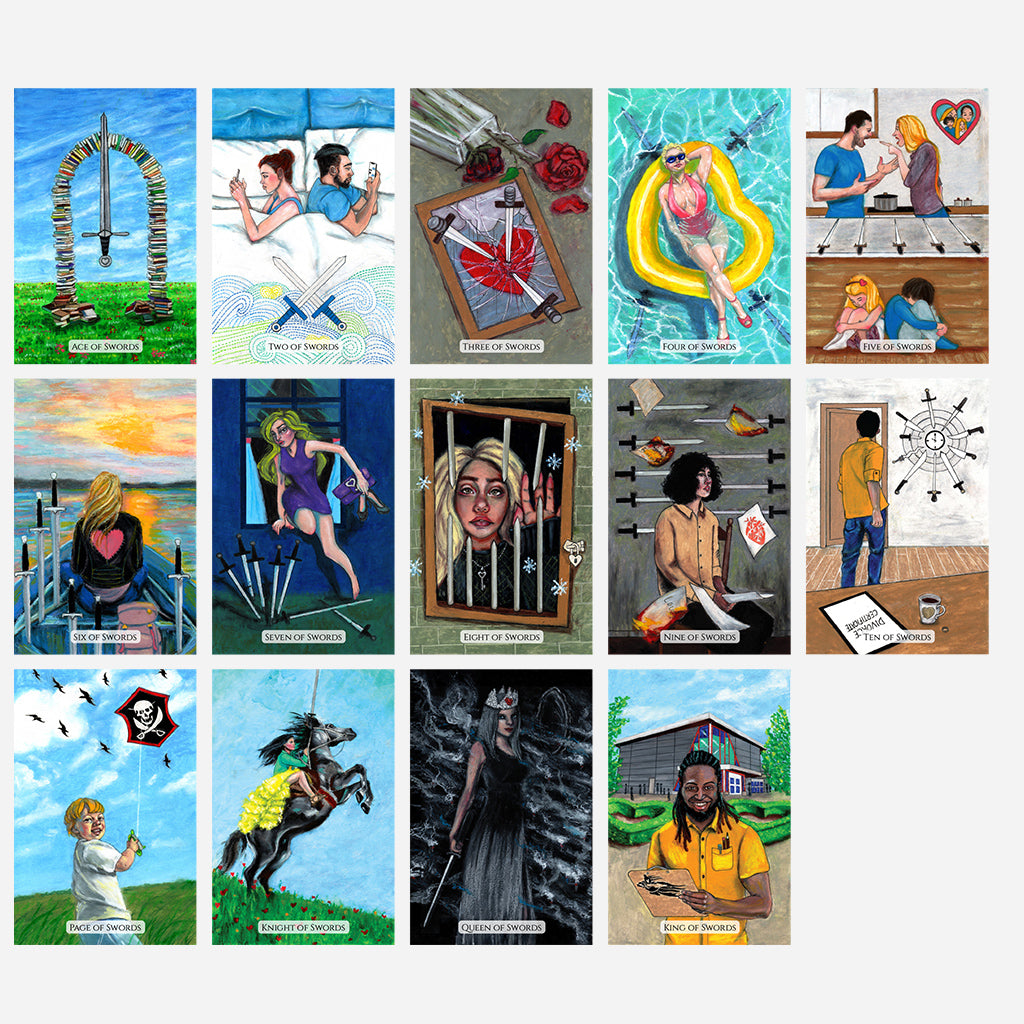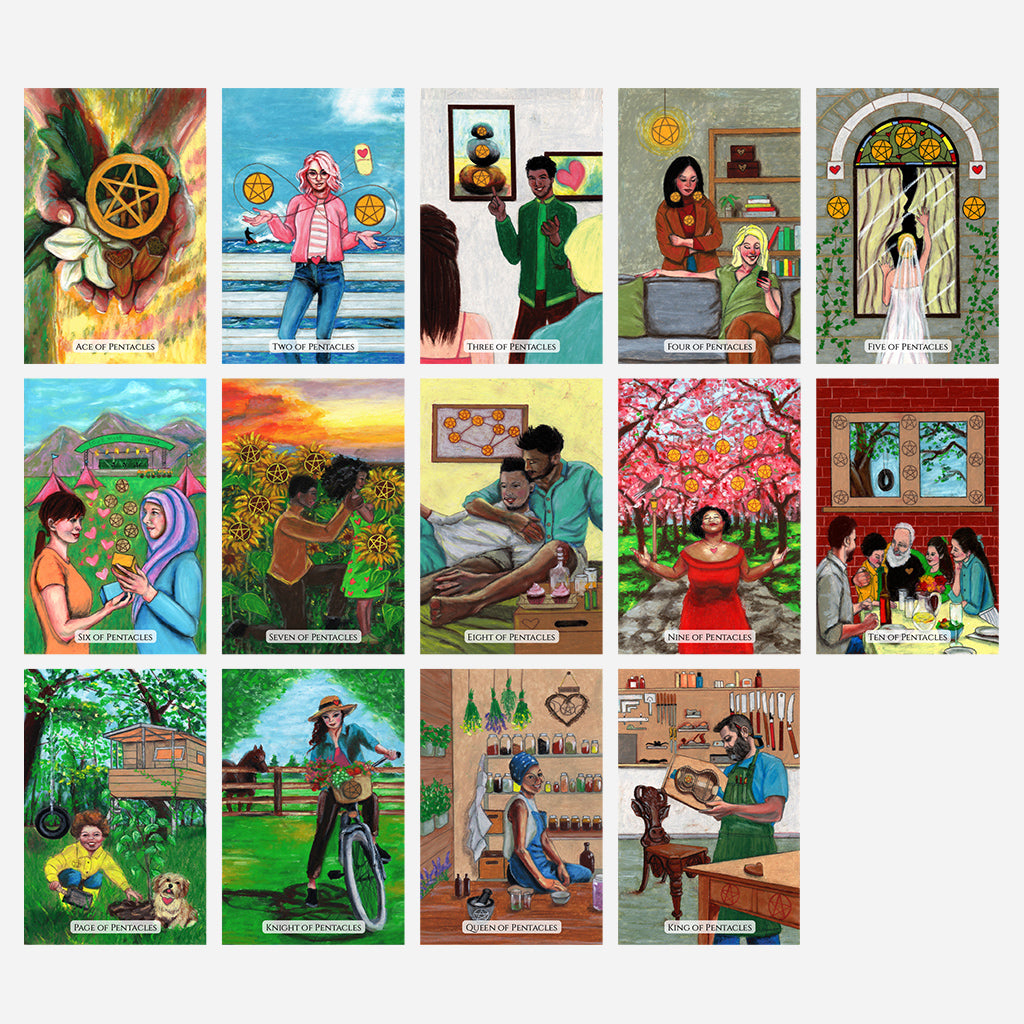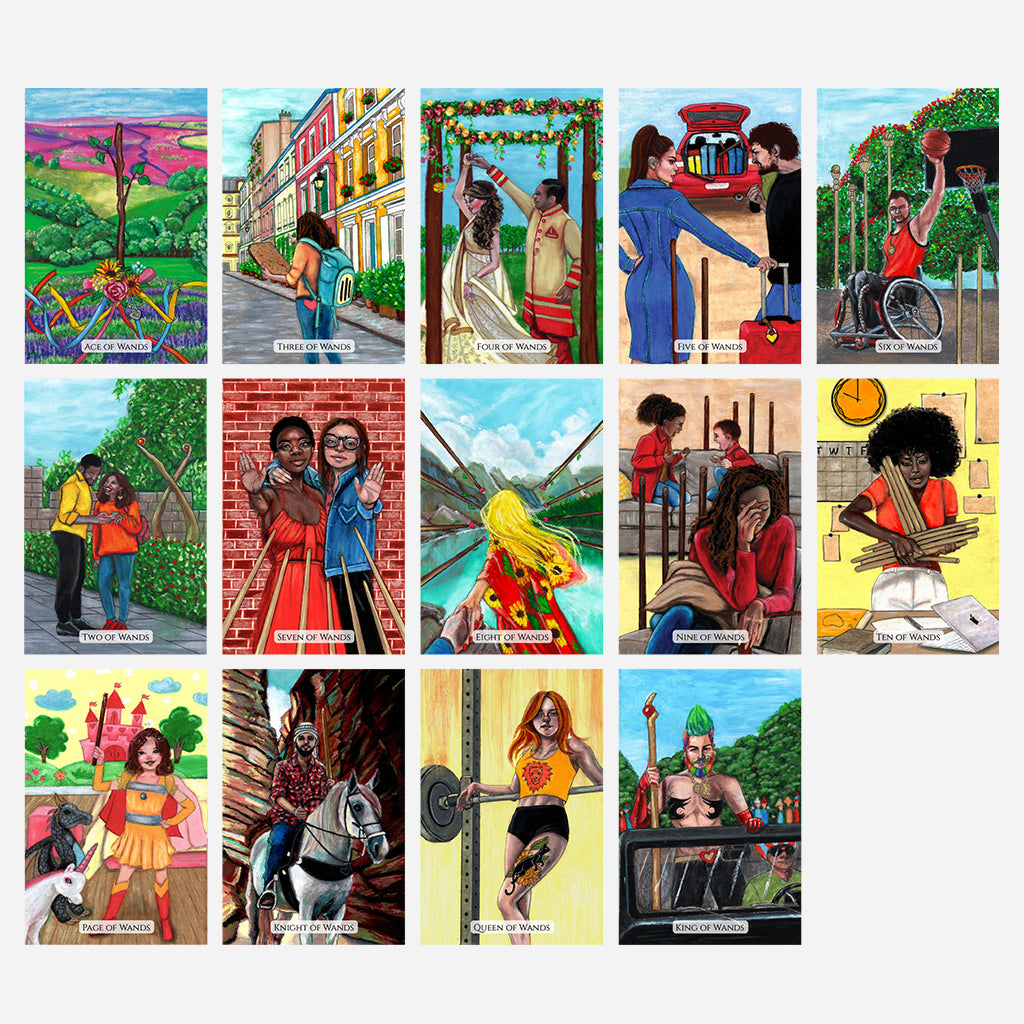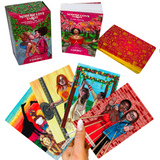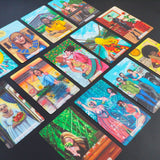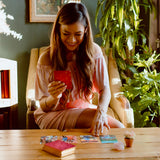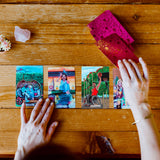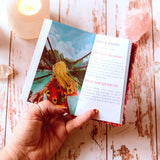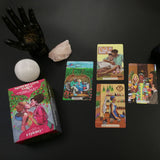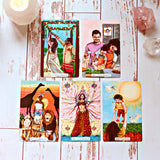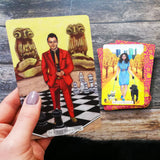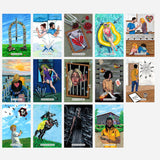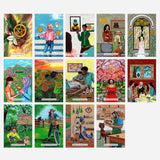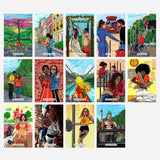 Modern Love Tarot - Exploring The Many Facets of Love
Use the Modern Love tarot to help guide relationships, whether it's your own or for people you are reading for. This deck has been specifically designed for love and relationship readings with images that speak to modern-day situations with traditional Rider Waite symbology woven throughout. 
Whether you are a beginner or a seasoned pro, you'll find the present-day images rooted in traditional Rider Waite symbology a pleasure to read.
78 Stunning Diverse and Inclusive Tarot Cards
This relationship-orientated Tarot deck includes different ethnicities, body shapes, and relationship diversity with beautifully created artwork.
Easy to shuffle sturdy card stock
350gsm card stock with smooth matte UV coating makes cards lovely to touch and shuffle.
Gold gilded edges and stamped card back
The radiant edging and card back stamp are eye-catching features of the Modern Love Tarot.
Chunky full color guidebook
The 340 page guidebook includes 6 meanings for each card depending on the relationship status.
Clamshell keepsake box
Keep your cards and guidebook safe with the lovely magnetic flip box with a satin matte lamination finish.